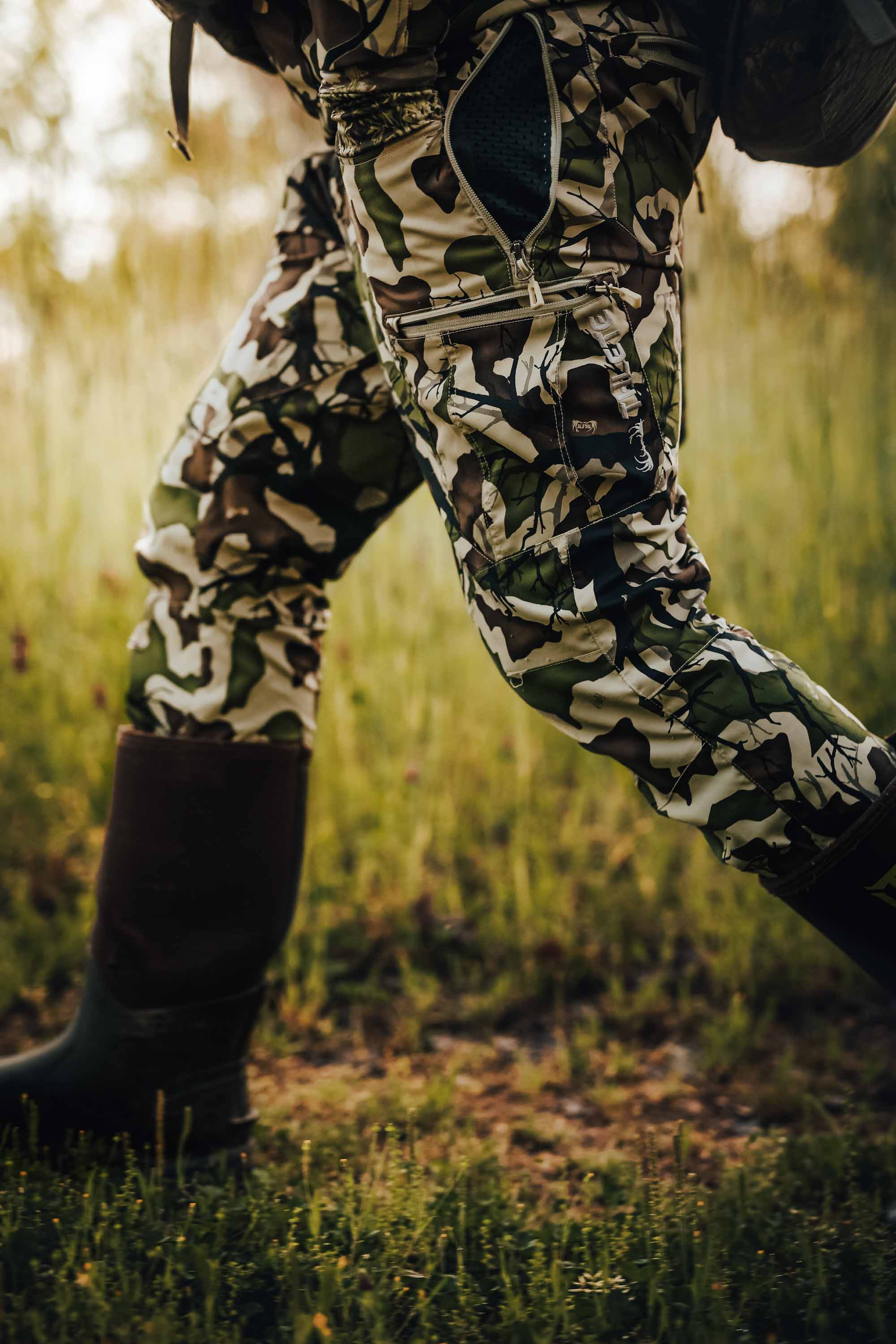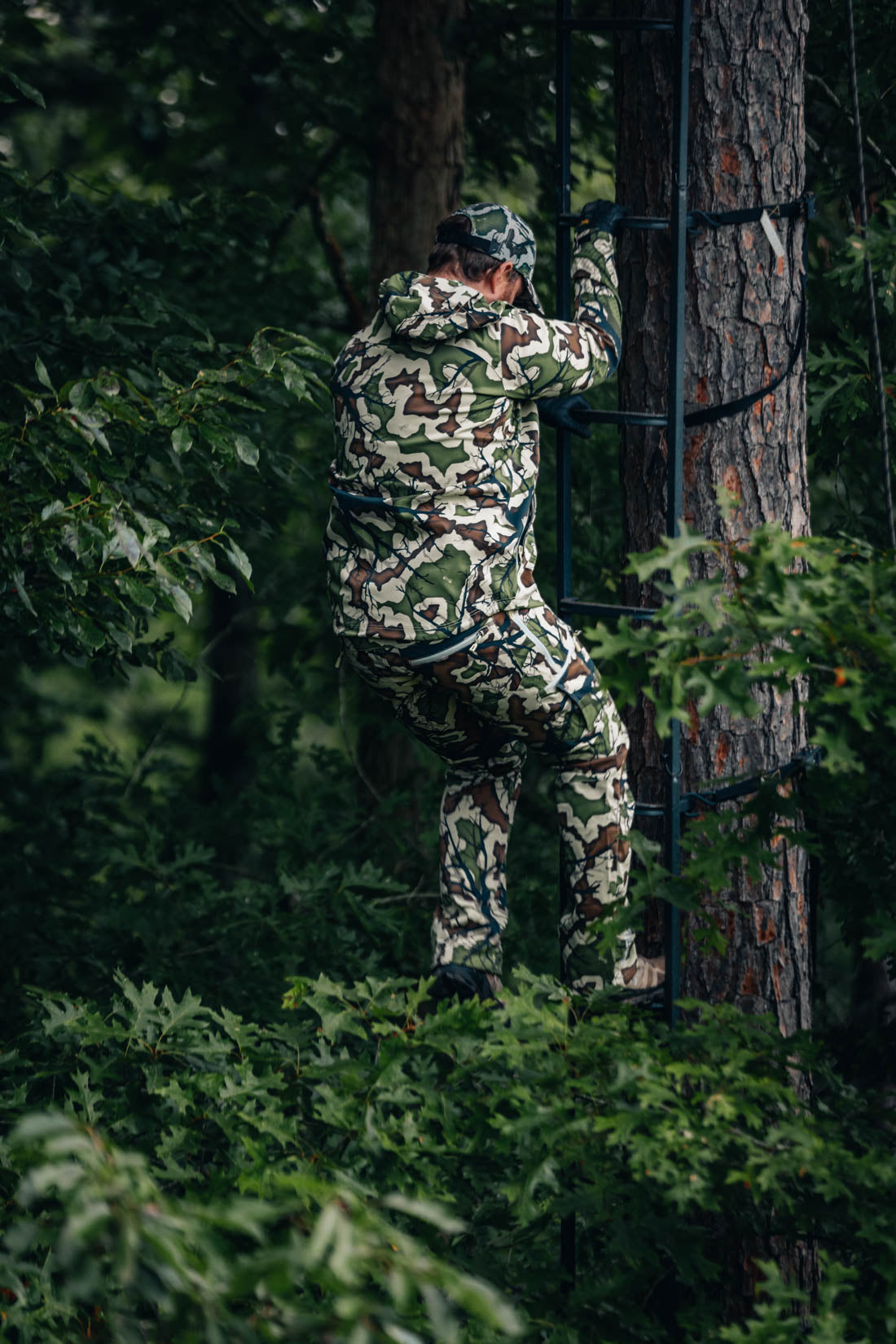 Zodiac Pant
Sale price

$179.00
Regular price

$179.00
(/)
---
Experience unrivaled strength and durability with the Zodiac Hunting Pant. Constructed with Toray Primeflex fabric in a double twill weave, these pants are built to withstand the toughest hunting conditions. The fabric's exceptional abrasion resistance and snag resistance make it perfect for traversing rough terrain and dense vegetation. The double twill weave adds an extra layer of durability, ensuring long-lasting performance. Choose the Zodiac Hunting Pant and gear up with confidence, knowing that your pants are built to handle the rigors of the hunt.
The Zodiac Hunting Pant is constructed with the exceptional Toray Primeflex fabric, known for its outstanding strength and durability. This fabric is engineered with specialized yarn and a double twill weave, creating a rugged and resilient structure that can withstand the most demanding hunting conditions.

The Toray Primeflex fabric is designed to be exceptionally tough, making the Zodiac pant a reliable companion in rough terrains and challenging environments. The fabric's high abrasion and snag-resistant grading ensure it can endure the rigors of the hunt, including encounters with dense vegetation and rough surfaces. It offers exceptional resistance to tears, snags, and abrasions, providing long-lasting durability and protection.

The double twill weave further enhances the fabric's strength. This weaving technique creates a tight and dense fabric structure that enhances the overall durability and longevity of the pant. It adds an extra layer of toughness, making the Zodiac pant capable of withstanding frequent use and extreme conditions.

Whether you are crawling through dense underbrush, climbing over rugged terrain, or facing harsh weather elements, the Zodiac pant's Toray Primeflex fabric is built to stand up to the challenge. It offers the strength and durability needed for the most demanding hunting pursuits, ensuring that your gear performs at its best, hunt after hunt.

Choose the Zodiac Hunting Pant with Toray Primeflex fabric and experience the peace of mind that comes with knowing your pants are built to handle the toughest conditions. Rely on the exceptional strength and durability of this fabric to accompany you on your hunting adventures, season after season.

A double twill is a specific weaving pattern used in fabric production. It involves weaving two sets of diagonal parallel lines in opposite directions, resulting in a distinctive pattern and texture. The term "double" refers to the fact that two diagonal lines are created within each repeat of the weave.

In a double twill weave, each weft thread passes over and under two warp threads, creating a more robust and tightly woven fabric structure compared to a single twill. This tight weave enhances the fabric's durability, strength, and resistance to wear and tear.

The diagonal lines in a double twill weave can vary in direction, commonly referred to as right-hand twill or left-hand twill. This depends on the direction of the diagonal lines created by the weaving pattern. Both variations provide stability and strength to the fabric.

The double twill weave offers several advantages for hunting and outdoor apparel. It provides excellent resistance to abrasion and snagging, making it ideal for garments that need to withstand rugged conditions and encounters with rough surfaces. The tightly woven structure adds durability and longevity to the fabric, ensuring it can withstand frequent use and challenging environments.

In the case of the Zodiac Hunting Pant, the use of a double twill weave in the Toray Primeflex fabric enhances its overall strength and durability. It contributes to the pant's ability to withstand the rigors of hunting, providing reliable performance and long-lasting wear.

By utilizing a double twill weave, the Zodiac pant achieves a robust and resilient fabric construction, ensuring that it can endure the demands of the hunt and accompany you on your outdoor adventures with confidence.

Designed with the whitetail hunter in mind, the Zodiac pants excel in both hot and cold climates. The lightweight construction and breathable fabric allow for optimal airflow during hot weather, while the pants can easily accommodate layering for added warmth in colder temperatures.

Experience ultimate versatility with the YKK side vents, allowing you to regulate heat and maintain comfort throughout your hunt. High abrasion and snag-resistant grading ensure the pants can handle the toughest terrains and encounters with dense vegetation.

Duraflex hardware is incorporated throughout the pants for reliable performance and longevity. Large cargo pockets provide ample storage space for essential gear, ensuring everything you need is within reach. The bottom hem fasteners keep debris out of your boots, ensuring a clean and hassle-free hunting experience.


Weight - 11.9 oz.

Fabric - 180 g/m2 Toray Primeflex 100% Polyester

Layering - Outer Layers

Pockets - 6 Pockets

Ventilation - (2) 9 inch side hip ventilation ports with #5 YKK zippers

The Zodiac pant is thoughtfully designed to provide optimal comfort and flexibility for hunters of all sizes. To ensure you get the perfect fit for your outdoor adventures, follow these detailed guidelines:

Runs Slightly Big: The Zodiac pant tends to run slightly big compared to standard sizing. If you find yourself on the smaller end of the size chart, we recommend sizing down. This will provide a more precise and snug fit, eliminating any excess material that could hinder your movement.
Taller Individuals: For hunters who fall within the taller range, sticking to your standard size specifications is recommended. The Zodiac pant is designed to accommodate various body types, ensuring you get the right length and coverage.
Hemming Considerations: Please note that the pant length cannot be hemmed without reconstructing the bottom hem cinch/para-cord feature. If you need to adjust the length, we suggest considering other options, such as rolling up the pant legs or utilizing gaiters for added protection.
Waist Hemming: While the pant length cannot be easily altered, you do have the option to hem the item on the waist if needed. Professional tailoring can help you achieve a more customized waist fit, ensuring maximum comfort during your outdoor pursuits.

Finding the perfect fit is essential for a successful and enjoyable hunting experience. Following our fit guide will help you select the right size for the Zodiac pant, allowing you to move freely, stay comfortable, and focus on your hunt. Gear up with confidence and elevate your performance with the Zodiac pant - a reliable and durable choice for all your outdoor adventures.
 

Shipping, Returns, and Exchange Policy:

Shipping Options:

Free Shipping (5-7 Business Days):

Delivery Timeframe: 5-7 business days.
Delivery Days: Monday through Friday.
Delivery Hours: 8 A.M. to 4:30 P.M.
Suitable for: All addresses, including both residential and business.

2-Day Delivery:

Delivery Timeframe: Arrives within 2 business days.
Order Placement Deadline: 2 PM CST.
Delivery Days: Monday through Friday.
Delivery Hours: 8 A.M. to 4:30 P.M.
Suitable for: All addresses, but recommended for business addresses.

Next Day Delivery:

Delivery Timeframe: Arrives next business day.
Order Placement Deadline: 2 PM CST.
Delivery Days: Monday through Friday.
Delivery Hours: 8 A.M. to 4:30 P.M.
Suitable for: All addresses, but recommended for business addresses.

Sure-Fire Exchange Method:

Our Sure-Fire Exchange method provides a hassle-free and efficient process for requesting a sizing tweak or exchanging an item without any questions asked. To initiate the exchange, please follow the steps outlined below:

Exchange Portal:

Access our dedicated exchange portal to begin the process conveniently.
Request a Shipping Label: Within the exchange portal, select the option to request a shipping label.
Ship Item with Sizing Tweak Note: Package the item securely and include a clear note in the box specifying the desired sizing tweak.

Shipment Process:

Use the provided shipping label to send the package back to us.
Processing: Once we receive the returned item with the sizing tweak note, our team will promptly process the exchange.

Contact Us:

For immediate assistance or further inquiries, please reach out to our dedicated customer support team at (800) 909-7193.
Voicemail: If you reach our voicemail, kindly leave your name, phone number, and order number for faster resolution of your concerns.

Additional Information:

Quantity Availability Concerns:

If you have concerns about item availability, we recommend placing a new order for an alternative item.
Refunds: Once the new order is confirmed, we will promptly refund the initial order amount, ensuring a hassle-free transaction.

Returns:

We strive to ensure your complete satisfaction with your purchase. If you are not entirely satisfied, you may return your unworn and clean item(s) with original tags attached within 60 days of the purchase date. Please note that returns must be free from pet hair, stains, damage, altered tags, or odors to be accepted.

To make a return, please have the following information on hand:

Name
Order Number
Date of Purchase
Reason for the return

Return Process:

Proceed through the Returns Portal.
Receive your UPS Shipping Label.
Place the label on an appropriate box and drop it off at the nearest UPS location.
Please allow 5-10 business days for the return process to be completed. We will be in touch!
Refunds will be issued (minus shipping costs) for compliant returns. Non-compliant returns will not be refunded. Please refer to our Terms and Conditions for more details.

We value your satisfaction and aim to provide a seamless shopping experience. If you have any further questions or need assistance, please refer to our customer support team.
Zodiac Pant
Sale price

$179.00
Regular price

$179.00
Choose options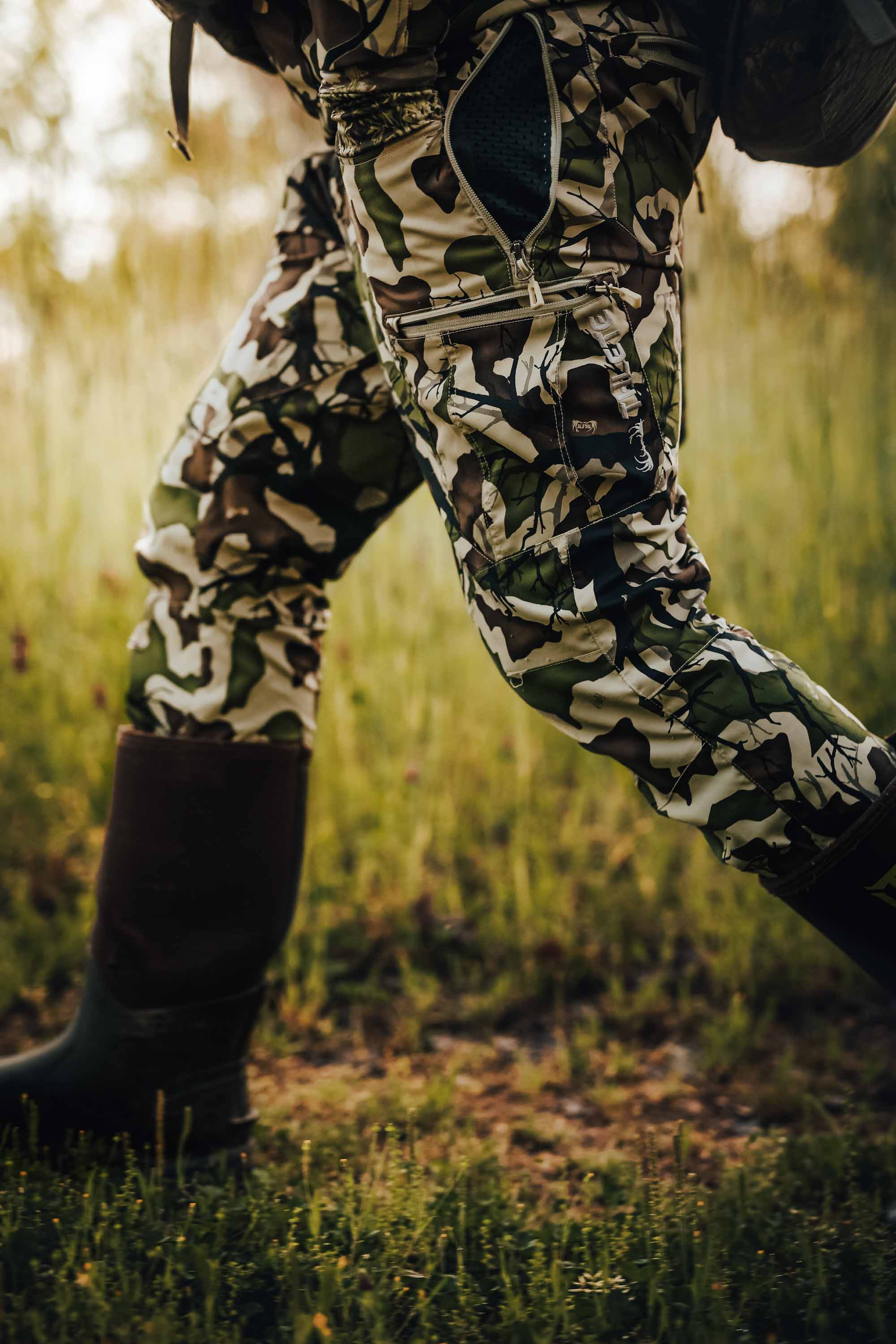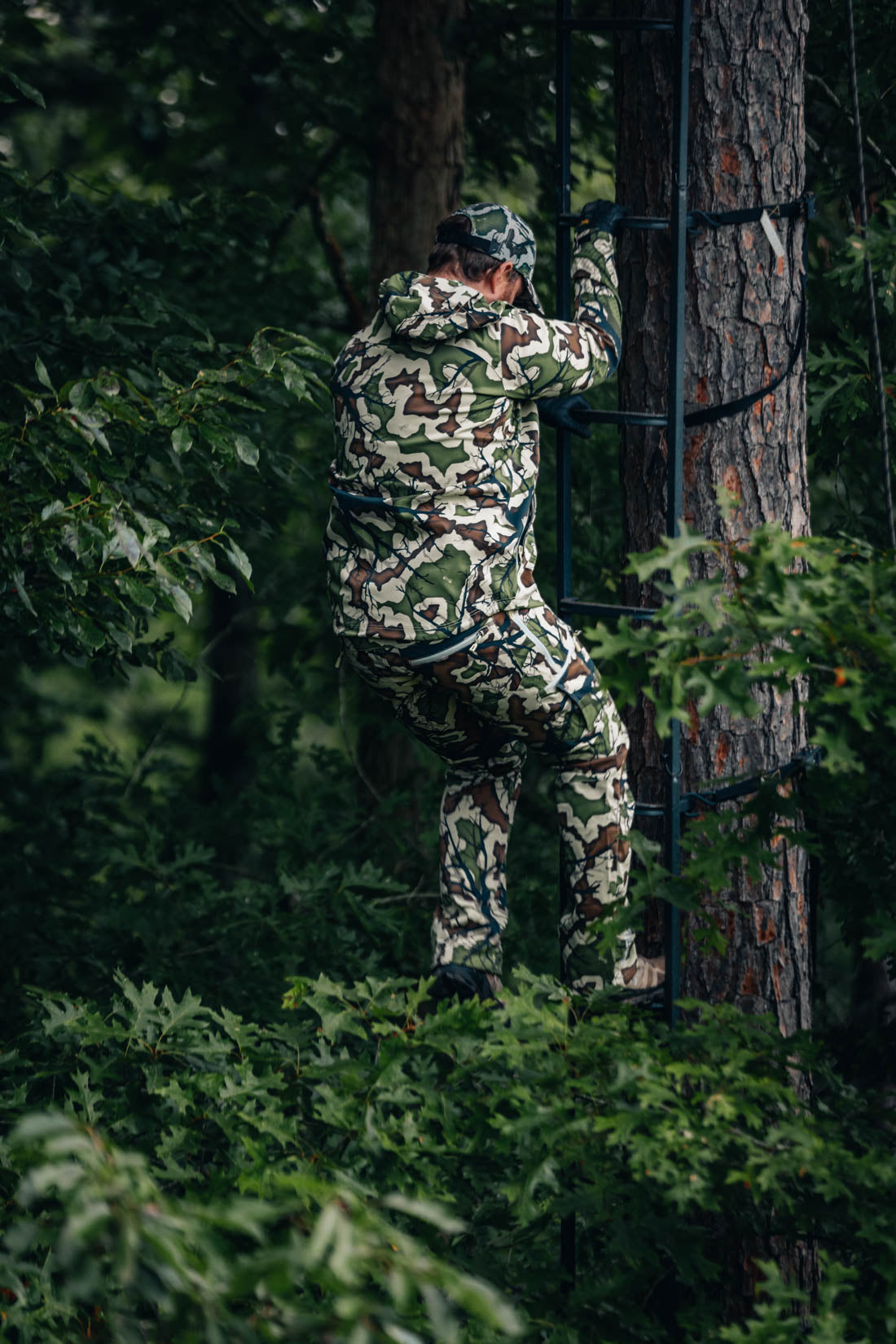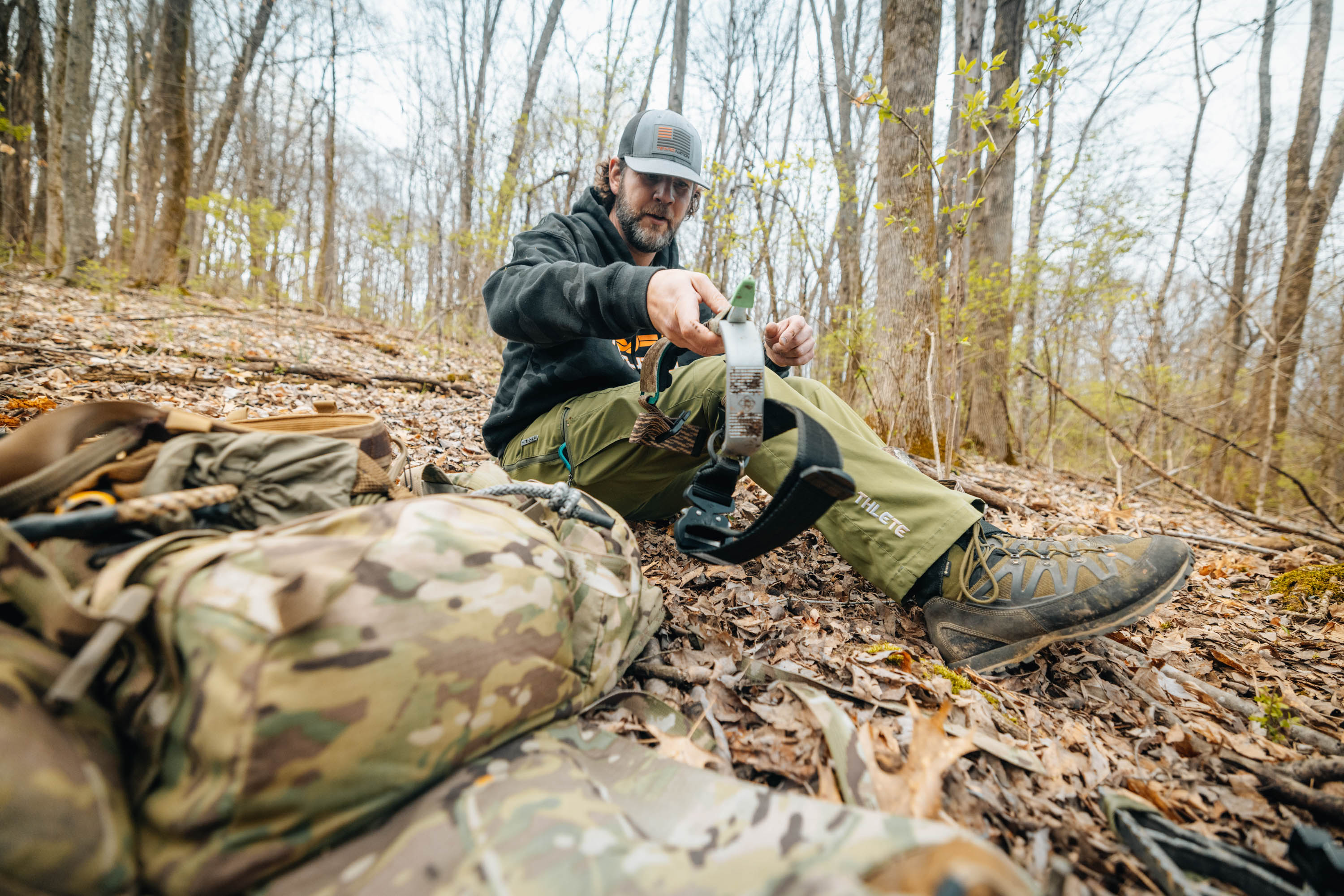 Toray Primeflex
DWR Water-resistant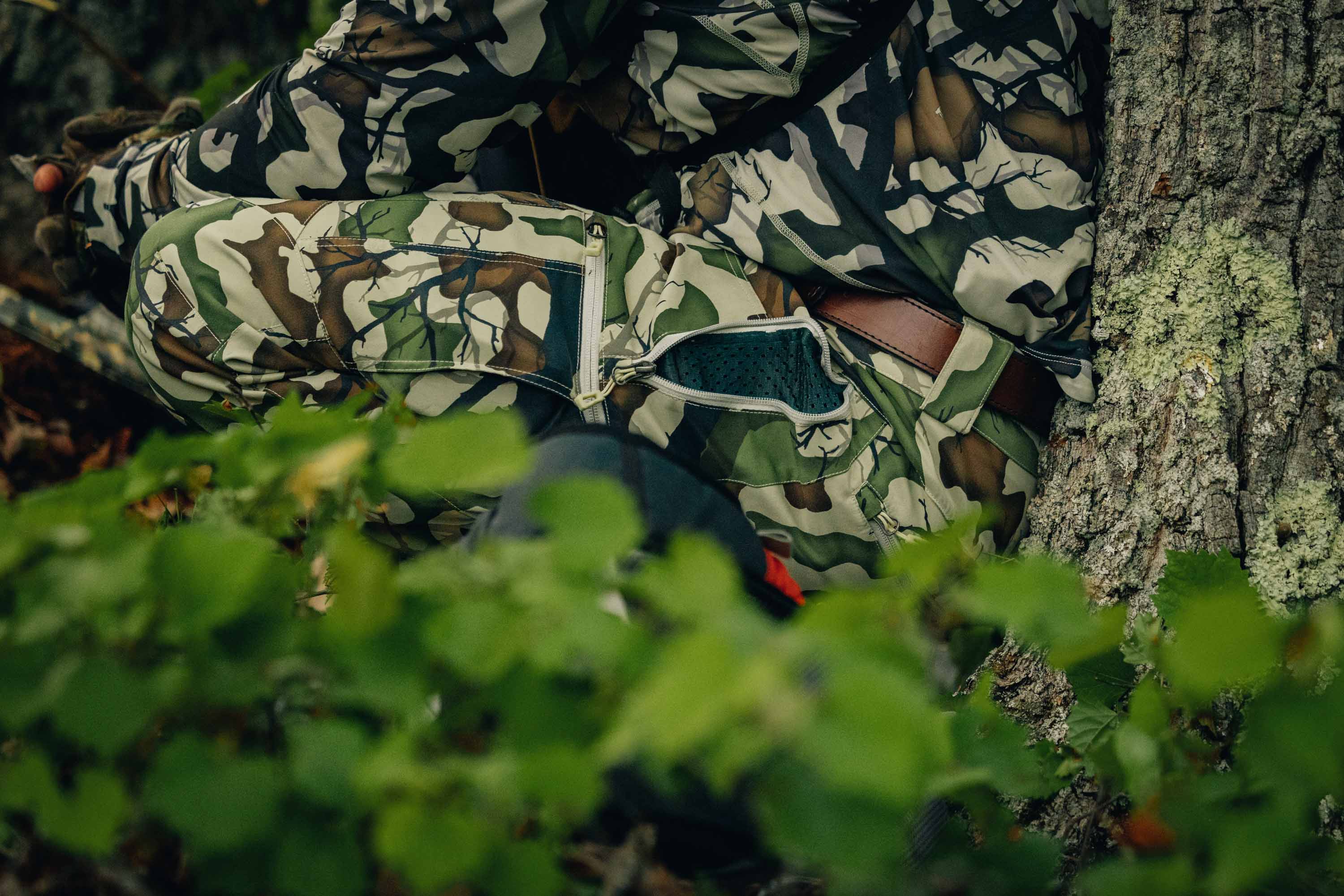 Large cargo pockets
incredibly light weight