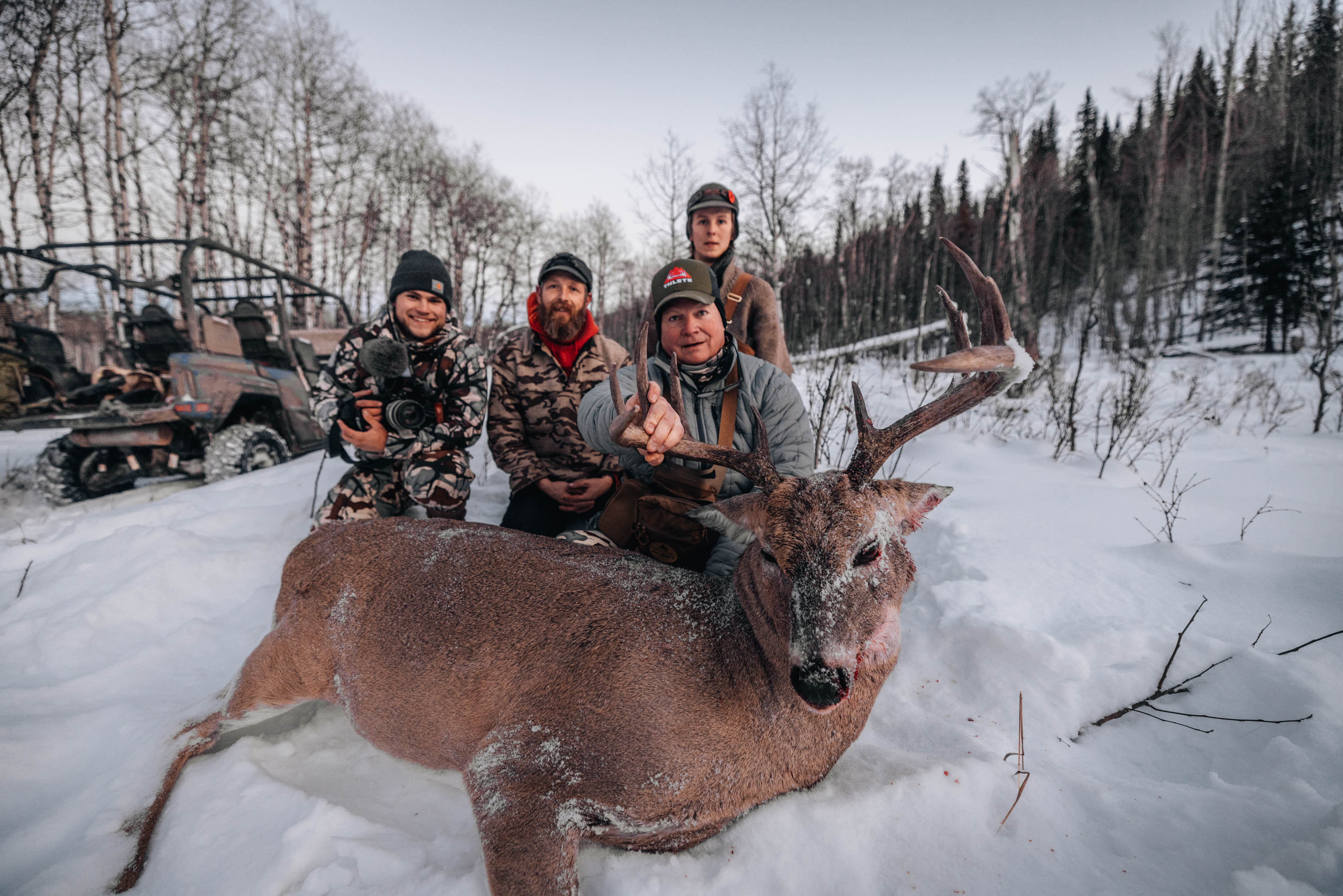 Comfort Above all Else
ABOUT US
Our mission is to empower all hunters with extraordinary gear that surpasses expectations, evoking emotions of excitement, confidence, and a profound connection to the wilderness. Capturing the essence of tradition and the exhilaration of the chase, we fuel your passion for hunting, inspiring you to overcome obstacles and embrace the raw beauty of the outdoors.
FOCUS
THLETE's focus is on the North American whitetail hunter, and we design and manufacture all of our garments with this core customer in mind. The THLETE team has years of whitetail hunting experiences across the U.S.A., and we know what works and what does not. 
From development of our proprietary "Dead Fall" camouflage pattern, our fabric selections and our unique garment design philosophy, we strive to offer the North American whitetail hunter with an innovative, cost effective and purpose built garment that yields effective concealment, functionality and comfort over the course of an entire whitetail season. 
Identity
We work hard, we hunt hard. Our drive comes from the determination to create an end product that exemplifies precisely what we envision – the best of the best for the North American whitetail hunter. If a particular item works well, it will consistently find a place in your pack and on your hunt. At THLETE, we recognize the value that this holds and strive to make gear that not only meets but exceeds your highest expectations and does so without breaking the bank in the process.
The tradition of the sport and the passion that we have for whitetail hunting is the heart of our brand. We are dedicated to applying that same devotion to the design of THLETE products.
We focus on brand innovation and progression, providing our customers with a superior, first-rate product. There was never a question as to who we are; our apparel is designed with purpose.
Ideology
By continuing to challenge the status quo and seeking innovation in our fabrics and designs, we put the best possible product in the hands of whitetail hunters who demand high performance and functional garments.
We hunt, which both aids in the design process and fuels our drive to make better equipment. If a particular feature does not work, we eliminate or improve it.
Perfection may not be obtainable, but we sure try. By never accepting the status quo, staying abreast of the rapid innovation in the fabric industry and listening to our core customer, we continually strive to develop better gear for the North American whitetail hunter.
Customer Feedback
We test our products and listen to our core customers!
If you're an outfitter, a guide, or just like to hunt…. GET IN TOUCH!
The feedback that we receive from outfitters, guides and whitetail hunters holds tremendous value to our brand. By using hunters in the field, we can get immediate and unbiased feedback on the gear that we manufacture which holds value in the design process of each item that we make. We believe in a team of whitetail hunters that are able to test and critique each piece of equipment that we make.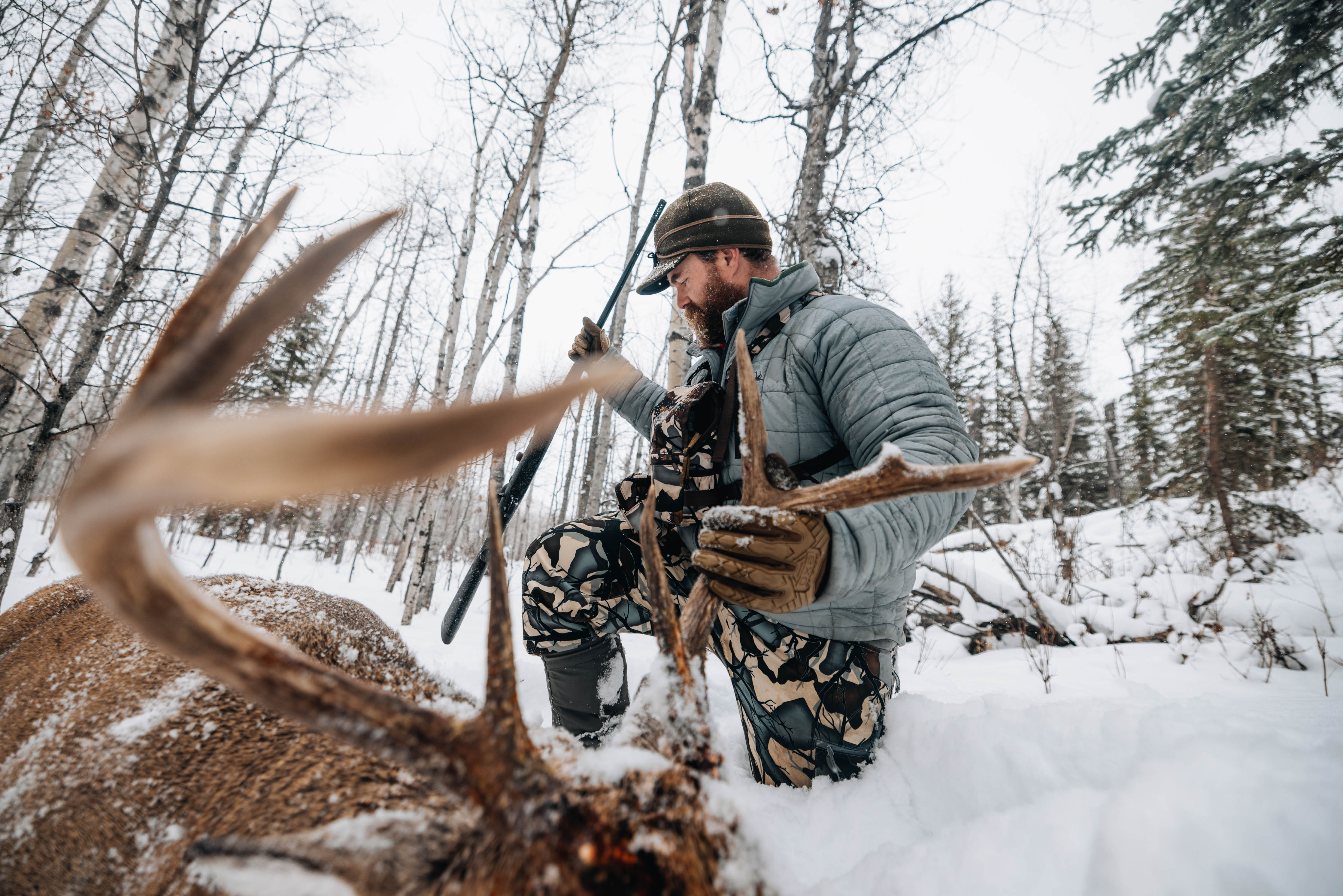 "Do something you love, and you will never work a day in your life"
Passion
The main reason we do this is our passion for whitetail hunting, plain and simple. We set out to build a brand around the lifestyle that we enjoy so much. While the above quote does ring true to an extent, this endeavor has been one hell of a lot of work. But with the work has come an overwhelming amount of satisfaction.
I want to provide our core customer with a product that he/she is proud to wear and I hope my passion for whitetail hunting translates into the gear that we manufacture.
– William Spalding