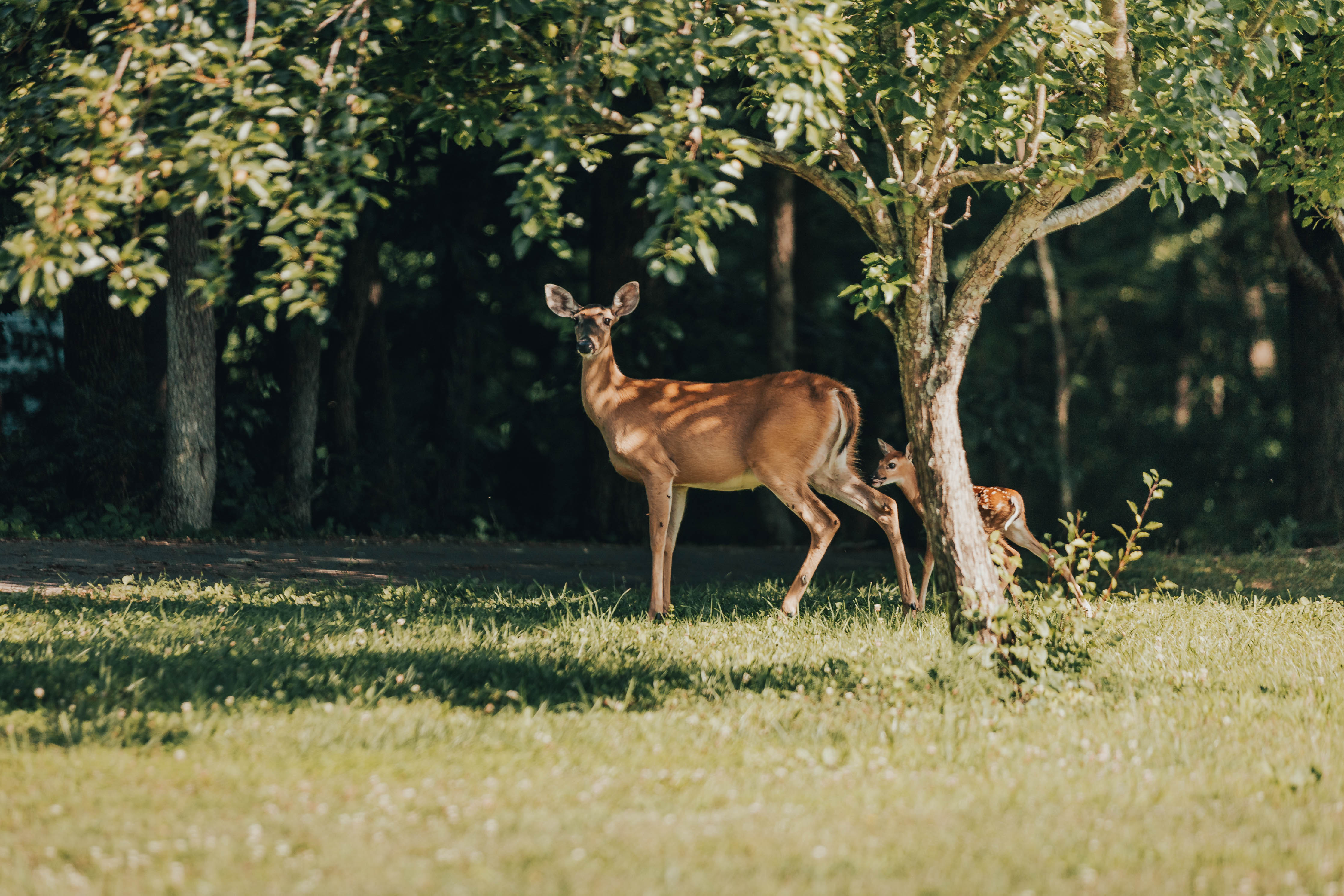 Terms & Conditions
When you use the THLETE website, you are automatically agreeing that both your access to the site and your use of it are:
Please refer to this page frequently to review our current terms and conditions of use. Your use of the THLETE website constitutes your agreement to follow and be bound by these terms. AGE RESTRICTIONS: By using THLETE.com you also represent that you are at least 18 years old, or you are at least the minimum legal age to enter into a contract in the jurisdiction in which you are viewing the site.
COPYRIGHTS & TRADEMARKS
COPYRIGHTS -
The following elements of this website are the property of THLETE or our suppliers and are protected by United States and international copyright laws:
TRADEMARKS -
The trademarks or trade dress of THLETE and our affiliates may not be used without our written permission. Trademarks or trade dress include the THLETE name and logo, and other graphics and other indicia of origin of THLETE products, services, and programs, and those of our affiliates.
All other trademarks that appear on this site are the property of their respective owners, who may or may not be affiliated with, connected to, or sponsored by our affiliates or us.
USE -
You have permission to electronically copy and print hard copies of pages from this website solely for personal, non-commercial purposes related to placing an order or shopping with THLETE.com. Unless we give you written permission in advance, any other use of this website, its content and its information, including linking or framing to this website, is strictly prohibited.
ERRORS AND INACCURACIES -
Our goal is to provide complete, accurate, up-to-date information on our website. Unfortunately, it is not possible to ensure that any website is completely free of human or technological errors. This site may contain typographical mistakes, inaccuracies, or omissions, some of which may relate to pricing, availability, and coloring, and some information may not be complete or current. We reserve the right to correct any errors, inaccuracies or omissions - including after an order has been submitted - and to change or update information at any time without prior notice. We sincerely apologize for any inconvenience this may cause.
LEGAL POLICIES
DISCLAIMER OF LIABILITY -
We make no representations or warranties of any kind, whether express or implied, with respect to this website, its content, or the information available on or through it; they are provided "as is," with all faults. Except as otherwise provided under applicable laws, we and our corporate affiliates, and the directors, officers, employees, agents, contractors, successors and assigns of each, will not be liable for any damages whatsoever arising out of or related to the use of this website or any other website linked to it. This limitation of liability applies to direct, indirect, consequential, special, punitive, or other damages you or others may suffer, as well as damages for lost profits, business interruption or the loss of data or information, even if we are notified in advance of the potential for any such damages.
INDEMNITY -
You agree to indemnify and hold us and our affiliates, agents, employees, officers, directors, and licensors harmless from any claim that may arise from your use of this Website.
PROMOTIONS -
THLETE sales and coupon discounts ("promotions") are valid only on purchases of in-stock products during the specified time. Promotions are not valid towards previous purchases. THLETE reserves the right to change or modify promotions at any time.
DOES THLETE HONOR SALES PRICE BEFORE A SALE -
If you buy an item at THLETE and it goes on sale the same week or the week following, you can return with your receipt and you will receive back the difference in price between the price you paid and the sale price.
Sales Fine Print: Returns on orders placed at a discount during this promotion are eligible for exchanges and store credit only – no refunds. Buyer is responsible for all costs associated with exchanging items ordered during the sale. Once an order is placed it cannot be edited or canceled. Sale pricing will not be honored for items purchased before the start of this promotion. No refunds or store credit will be issued for difference in price. Discount is not applicable for R&D Pros or other Pro Groups and any codes or coupons will not work in conjunction with this promotion. Sale is exclusive to stock on hand.
RETURN/EXCHANGE POLICY
Sure-Fire Exchange Method:

Access our dedicated exchange portal to initiate the exchange process.

Request a shipping label within the portal. 

Package the item securely with a clear note specifying the desired sizing tweak.

Use the provided shipping label to send the package back to us.

Upon receipt of the returned item, our team will promptly process the exchange.

For assistance or inquiries, contact our customer support team at (800) 909-7193. If you reach our voicemail, leave your name, phone number, and order number for prompt resolution.

Additional Information:

If you're concerned about item availability, place a new order for an alternative item.
We'll promptly refund the initial order once the new order is confirmed.

If you're not satisfied with your purchase, you may return unworn and clean items with original tags within 60 days of the purchase date.
To be accepted, returned items must be free from pet hair, stains, damage, altered tags, or odors.

To make a return, provide your name, order number, purchase date, and reason for the return, then proceed through the Returns Portal.
After receiving your UPS Shipping Label, place the label on a suitable box and drop it off at the nearest UPS location.

Allow 5-10 business days for the return process to be completed. We will notify you once the process is done.

Refunds (minus shipping costs) will be issued for compliant returns. Non-compliant returns will not be refunded.

If you need further assistance, contact our customer support team. We are dedicated to ensuring your satisfaction and a seamless shopping experience.


RETURNS - 
Subject to the terms and conditions in this legal notice, which may change at any time without notice.

Subject to all applicable laws.

Undertaken at your own risk.

All text, graphics, logos, button icons, images, audio clips, digital downloads, data compilations, and any other works of authorship—both individually and as they are compiled on the site.

Must be returned to THLETE within 60 days of the original purchase date.

Product must be unworn and in an unaltered, salable condition with tags attached 

By law, product must be sent back clean. 

All returns must be associated with an RA number. Items returned without an RA number included will not be accepted. Please contact customer service for an RA number.
In the event of a refund, a credit of the full purchase price (shipping excluded) will be issued in the form of the original payment method. A refund issued to a credit card will appear on your statement within 1 to 2 billing cycles.
EXCHANGES -
Must be returned to THLETE within 60 days of the original purchase date. Product must be unworn and in an unaltered, salable condition with tags attached. By law, product must be sent back clean. All exchanges must be associated with an RA number. Items returned without an RA number included will not be accepted.
To account for changes in inventory, the exchange process is executed in two steps:
A new order is placed for the desired exchange merchandise and a charge to your credit card or other desired payment method of choice is processed. You will receive an Order Confirmation email when the new order is placed.
Authorized return merchandise is accepted, processed, and a credit of the full purchase price (shipping excluded) will be issued in the form of the original payment method.
Because item availability cannot be guaranteed at the time your return is received, we highly recommend placing a new order as soon as possible.
WARRANTY POLICY
WHAT WARRANTY COVERS - 
This warranty covers any manufacturer workmanship defects in your THLETE clothes and gear. This warranty applies to consumer use only and is null and void if the product is used in a manner it is not intended for.
HOW LONG COVERAGE LASTS -
This warranty lasts for the lifetime of the product.
WHO IS COVERED UNDER WARRANTY -
This warranty is for the original consumer purchaser only. It is not transferable. Proof of purchase must be verified.
WHAT WARRANTY DOES NOT COVER - 
Any problem that is caused by abuse, misuse, or an act of nature (fire, flood, moths, etc.) is not covered. Snags, stains, pilling, discoloration, deterioration, burns, or damage from normal wear and tear are not covered by this warranty. Outlet purchases are not covered by warranty. Consequential and incidental damages are not recoverable under this warranty.
WHAT THLETE WILL DO -
If the item proves to be defective in workmanship, THLETE will attempt to repair the item. If this is not possible we will replace it with a new item of similar composition and price. If no such item is available, a refund for the full purchase price of the original item will be issued at THLETE discretion.
LIMITATION ON DAMAGES AND DURATION OF IMPLIED WARRANTIES - 
THLETE will repair or replace the product as provided under this Lifetime Warranty. This shall be the only remedy of the consumer. THLETE shall not be liable for any loss or damages, including consequential, indirect, and incidental damages arising out of the use of, or inability to use, the product, or for breach of any expressed or implied warranty or condition on this product. Except to the extent prohibited by law, any implied warranties or conditions of merchantability and fitness for a particular purpose are limited in duration to the duration of this warranty.
HOW TO PLACE A CLAIM - 
Contact THLETE by email at info@thlete.com, or by phone at (800) 909-7193, during normal business hours Monday-Friday from 9:30AM-4:00PM CST. You may be asked to provide photographs and to return the product for review.
California law states that products accepted for review must be clean. Please clean your products before returning them to us, otherwise we will not be able to accept them.
PAYMENT METHODS
WHAT FORMS OF PAYMENT ARE ACCEPTED -
We accept most major credit cards Visa, MasterCard and American Express as well as gift cards. There is also a Paypal checkout option if you are more comfortable with that type of payment.
IS MY PAYMENT SECURE - 
Security is very important to us. We do not store any of your card information and use an encrypted SSL which guarantees a secure checkout.
THERE WAS A PROBLEM WITH YOUR PAYMENT (DECLINED/ERROR ALERT) -
There are many reasons payment errors can occur and several steps you can take to resolve potential issues. Please review your personal credit card information and ensure the billing address is correct. You could also try a different credit card or payment method. If problems persist, please contact your bank, as it is possible your account lacks insufficient funds or has been flagged for security reasons. For any other issues or questions, please contact our customer care representatives via e-mail or phone.
SHIPPING POLICY -
You can read our full shipping policy here. 
DO YOU OFFER A MILITARY DISCOUNT - 
At THLETE, we try as best we can to support our veterans and active duty military servicemen and women. THLETE. is proud to offer the active military, veterans, retirees, National Guardsmen and Reservists of our Armed Forces a 10% discount every day, year-round on www.THLETE.com. To receive your 10% discount, please follow the directions below: 
*Please note: Your discount can not be used in conjunction with items that are on sale or in the outlet. 
**By joining THLETE's Military Discount Program, you are consenting to receive email communication related to the Program. 
1. Create an account on Webstie – THLETE.com. If you already have an account, skip this step. 
2. If you are active duty, please email info@THLETE.com from your military email address. If you are a veteran, please email a copy of your DD214 (redact SSN). 
3. Once we receive your verification, we will activate a 10% discount on your account. This discount will apply each time you log into your account.