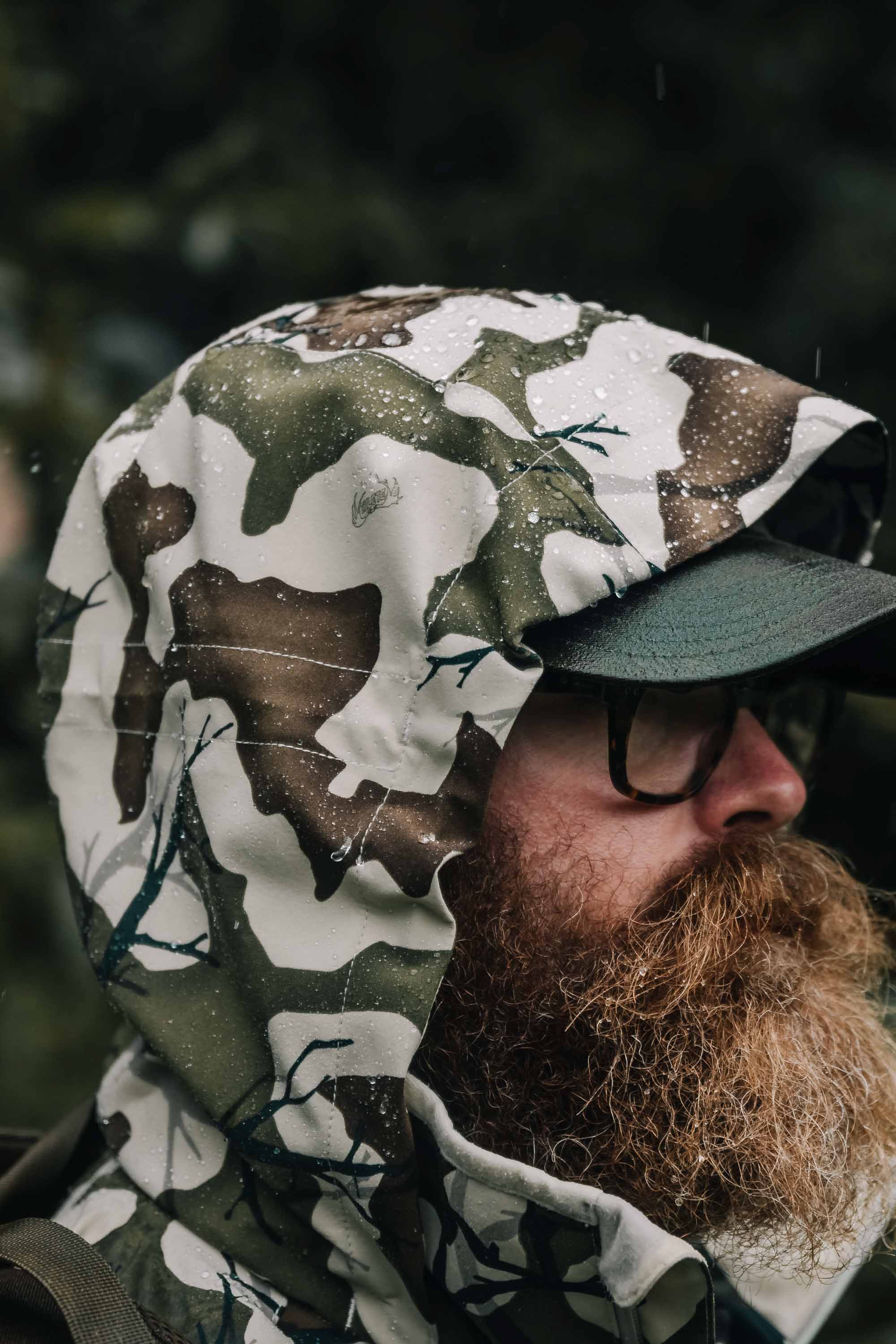 White Squall Jacket
Sale price

$359.00
Regular price

$359.00
(/)
---
Experience the ultimate hunting performance with our expertly crafted White Squall jacket, engineered with Toray Dermizax fabric. This high-tech 3 layer membrane ensures unbeatable waterproofing and breathability, keeping you dry in the heaviest rain while allowing moisture vapor to escape during intense hikes. With exceptional durability, high abrasion resistance, and a water-resistant DWR treatment, this jacket stands up to the toughest conditions. The 4-way stretch fabric provides freedom of movement, while the functional design includes adjustable hoods and convenient attachment cords. With YKK waterproof zippers and Duraflex Hardware, every detail is meticulously designed for reliability and longevity. Gear up with confidence and conquer the hunt with our Toray Dermizax hunting jacket.
Unleash your hunting prowess with our expertly crafted jacket, born for the hunt. Engineered with a Toray Dermizax 3 layer membrane fabric, this jacket ensures you stay dry even in the heaviest rain, while providing exceptional breathability during long hikes. Inspired by our ice climbing adventures, we've designed this jacket to keep you warm and comfortable in the coldest and windiest conditions.

The Toray Dermizax 3 layer membrane, fully seamed taped and with a 180gsm weight, acts as an impenetrable shield against rain, ice, snow, and wind. It's a high-performance shell that guarantees optimal protection in the harshest weather conditions.

Crafted for durability, our jacket boasts high abrasion and snag resistance grading, ensuring it can handle the toughest outdoor pursuits. The water-resistant DWR face treatment adds an extra layer of protection, keeping moisture at bay.

Experience unparalleled freedom of movement with the 4-way stretch fabric, allowing you to navigate challenging terrain with ease. The functional two adjustable hood design ensures a snug fit, providing added protection against the elements.

Never miss a call or lose track of your range finder again. The attachment cords keep your essential hunting gear within reach, while the Duraflex Hardware, including pullers, cinchers, and buttons, ensures reliability and durability.

We've spared no detail in our commitment to excellence. With YKK waterproof zippers, we've ensured that even the smallest openings are secure, keeping you dry from all angles.

Gear up with confidence and take on the hunt with our specialized hunting jacket. Let it be your ultimate companion, shielding you from the challenges that Mother Nature throws your way.

Indulge in the unbeatable value that our Toray Dermizax waterproof fabric brings to this exceptional hunting jacket. With its advanced technology and superior performance, this fabric elevates your hunting experience to new heights.

The Toray Dermizax 3 layer membrane is at the core of this jacket's waterproofing prowess. It ensures complete protection from rain, sleet, and snow, preventing any moisture from seeping in. Fully seamed taped, this fabric creates an impenetrable barrier, keeping you dry even in the heaviest downpours.

But waterproofing is only one part of the equation. The true beauty of Toray Dermizax lies in its remarkable breathability. The membrane allows moisture vapor to escape from the inside of the jacket, ensuring that you stay comfortable and dry, even during intense physical activity or extended hunts. No more feeling clammy or overheated—this fabric keeps you cool and collected, enabling you to focus on the hunt without distractions.

The value of Toray Dermizax extends beyond its functional benefits. This fabric is meticulously engineered to withstand the rigors of the hunt. Its high abrasion and snag resistance grading ensure that it can handle the toughest terrains and encounters with dense underbrush. You can move freely and confidently, knowing that your jacket can withstand the demands of the hunt.

Furthermore, the water-resistant DWR face treatment enhances the fabric's performance by preventing it from wetting out. This treatment causes water to bead up and roll off the surface, keeping the jacket lightweight and maintaining its breathability.

Investing in a hunting jacket with Toray Dermizax fabric means investing in durability, comfort, and optimal performance. It's a fabric that brings together the essential elements for a successful hunt—unwavering waterproofing, remarkable breathability, and long-lasting durability. Experience the value of Toray Dermizax in our hunting jacket and embark on your outdoor adventures with confidence.

Weight - 19.8 oz.

Fabric - Toray 180 g/m2 3L Dermizax

Layering - Outer Layers

Pockets - 6 Pockets
Share some content to your customers about your products.
Share some content to your customers about your products.
 

Shipping, Returns, and Exchange Policy:

Shipping Options:

Free Shipping (5-7 Business Days):

Delivery Timeframe: 5-7 business days.
Delivery Days: Monday through Friday.
Delivery Hours: 8 A.M. to 4:30 P.M.
Suitable for: All addresses, including both residential and business.

2-Day Delivery:

Delivery Timeframe: Arrives within 2 business days.
Order Placement Deadline: 2 PM CST.
Delivery Days: Monday through Friday.
Delivery Hours: 8 A.M. to 4:30 P.M.
Suitable for: All addresses, but recommended for business addresses.

Next Day Delivery:

Delivery Timeframe: Arrives next business day.
Order Placement Deadline: 2 PM CST.
Delivery Days: Monday through Friday.
Delivery Hours: 8 A.M. to 4:30 P.M.
Suitable for: All addresses, but recommended for business addresses.

Sure-Fire Exchange Method:

Our Sure-Fire Exchange method provides a hassle-free and efficient process for requesting a sizing tweak or exchanging an item without any questions asked. To initiate the exchange, please follow the steps outlined below:

Exchange Portal:

Access our dedicated exchange portal to begin the process conveniently.
Request a Shipping Label: Within the exchange portal, select the option to request a shipping label.
Ship Item with Sizing Tweak Note: Package the item securely and include a clear note in the box specifying the desired sizing tweak.

Shipment Process:

Use the provided shipping label to send the package back to us.
Processing: Once we receive the returned item with the sizing tweak note, our team will promptly process the exchange.

Contact Us:

For immediate assistance or further inquiries, please reach out to our dedicated customer support team at (800) 909-7193.
Voicemail: If you reach our voicemail, kindly leave your name, phone number, and order number for faster resolution of your concerns.

Additional Information:

Quantity Availability Concerns:

If you have concerns about item availability, we recommend placing a new order for an alternative item.
Refunds: Once the new order is confirmed, we will promptly refund the initial order amount, ensuring a hassle-free transaction.

Returns:

We strive to ensure your complete satisfaction with your purchase. If you are not entirely satisfied, you may return your unworn and clean item(s) with original tags attached within 60 days of the purchase date. Please note that returns must be free from pet hair, stains, damage, altered tags, or odors to be accepted.

To make a return, please have the following information on hand:

Name
Order Number
Date of Purchase
Reason for the return

Return Process:

Proceed through the Returns Portal.
Receive your UPS Shipping Label.
Place the label on an appropriate box and drop it off at the nearest UPS location.
Please allow 5-10 business days for the return process to be completed. We will be in touch!
Refunds will be issued (minus shipping costs) for compliant returns. Non-compliant returns will not be refunded. Please refer to our Terms and Conditions for more details.

We value your satisfaction and aim to provide a seamless shopping experience. If you have any further questions or need assistance, please refer to our customer support team.
White Squall Jacket
Sale price

$359.00
Regular price

$359.00
Choose options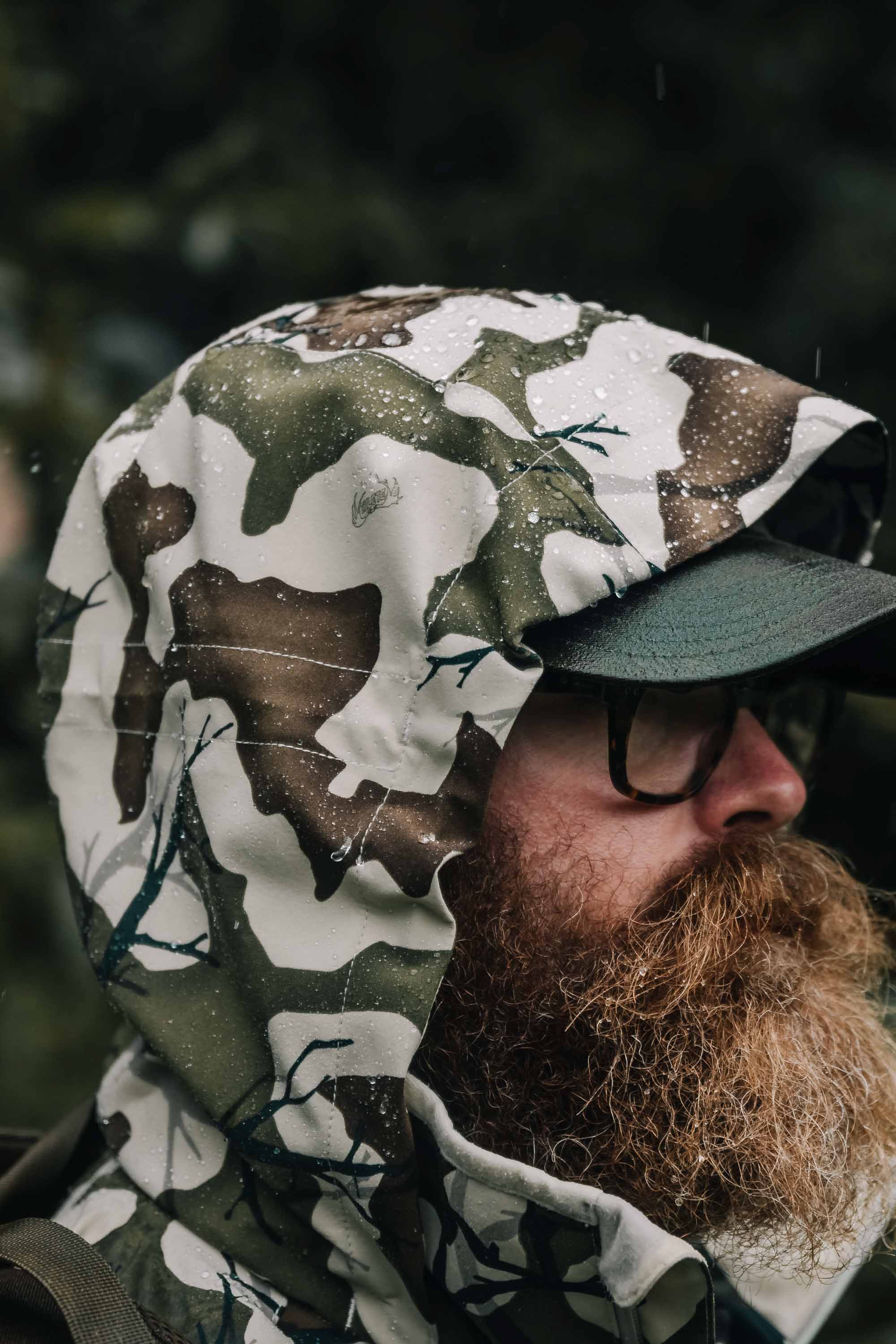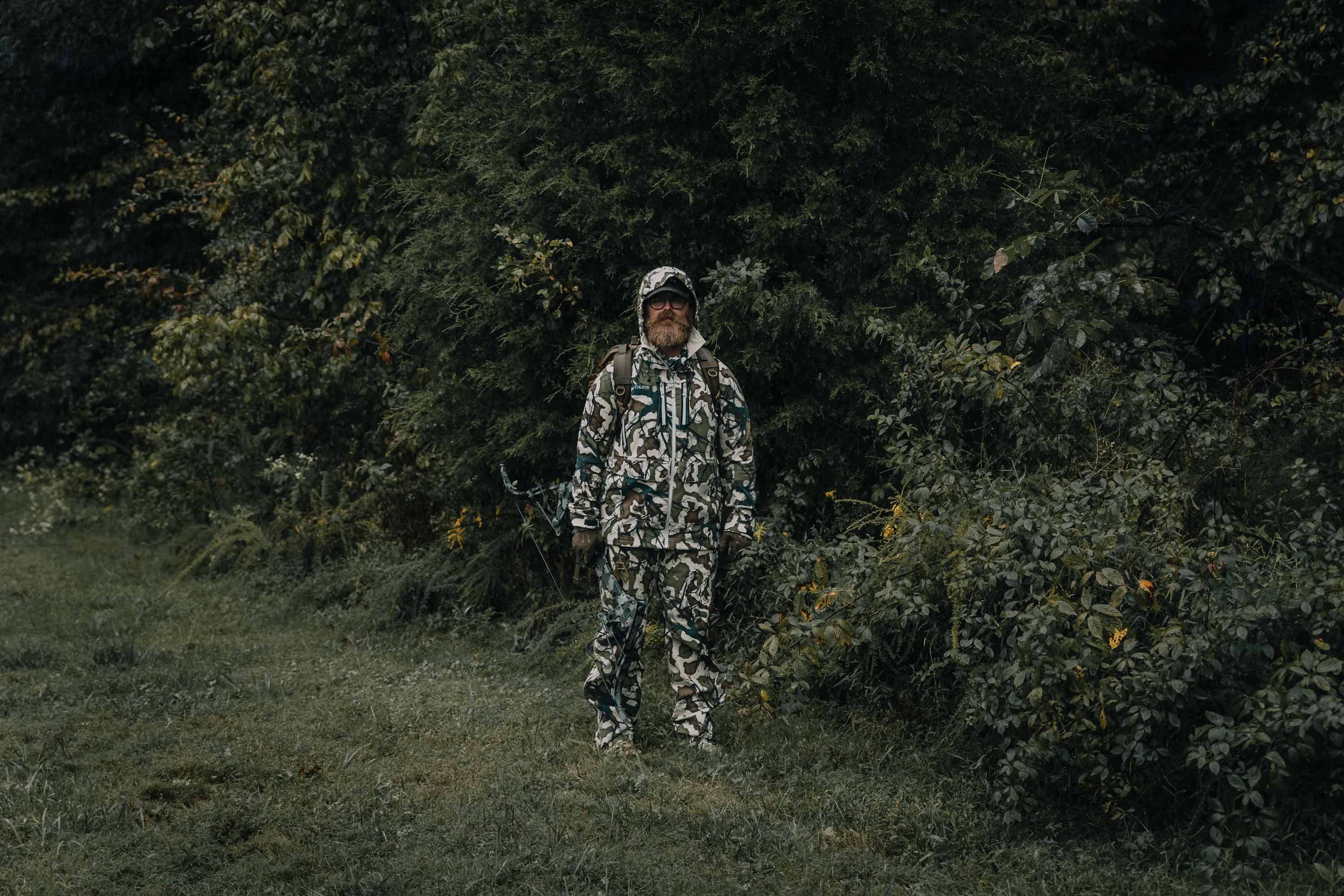 Toray Dermizax 
Waterproof and Seamed taped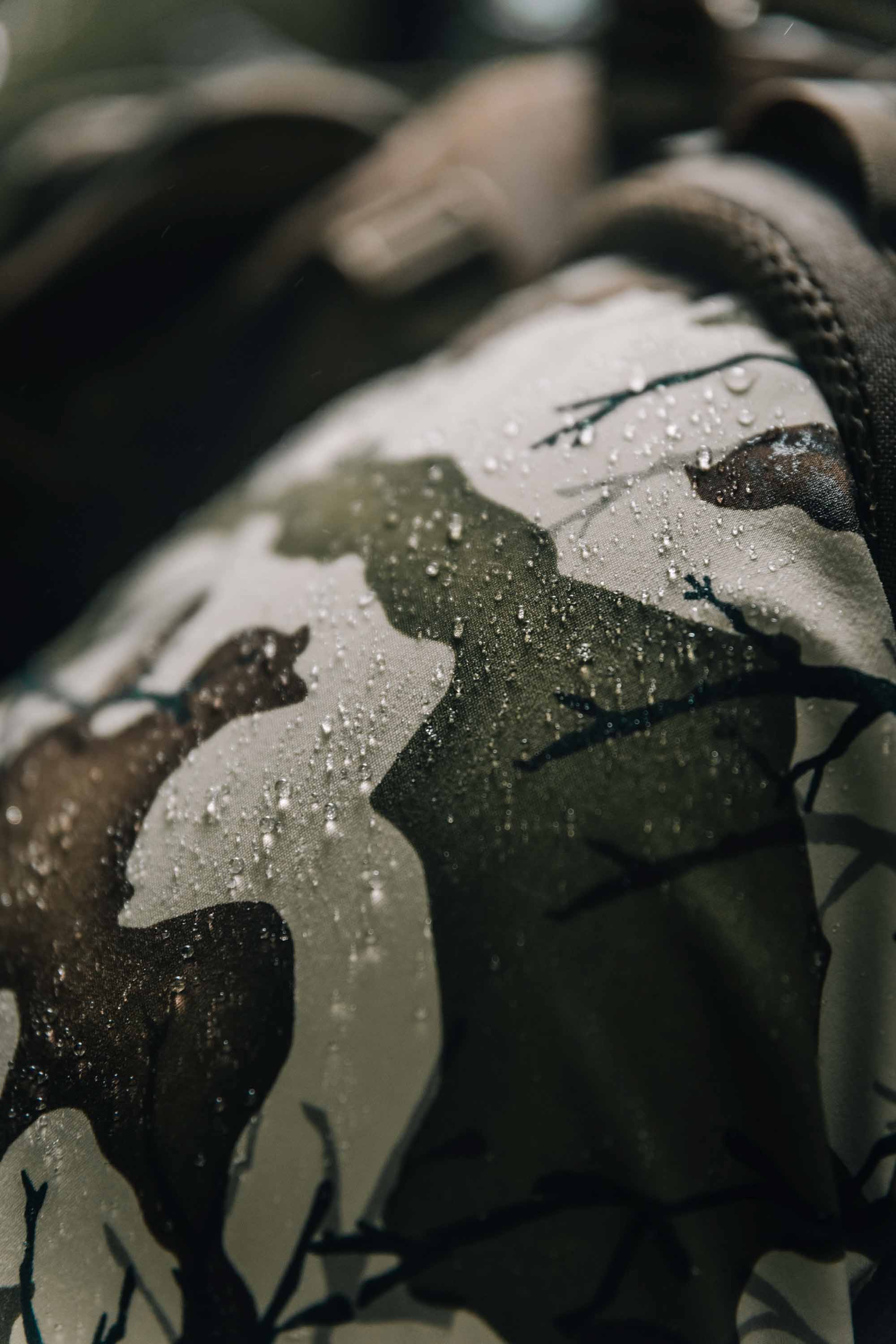 4-way stretch fabric
YKK waterproof zippers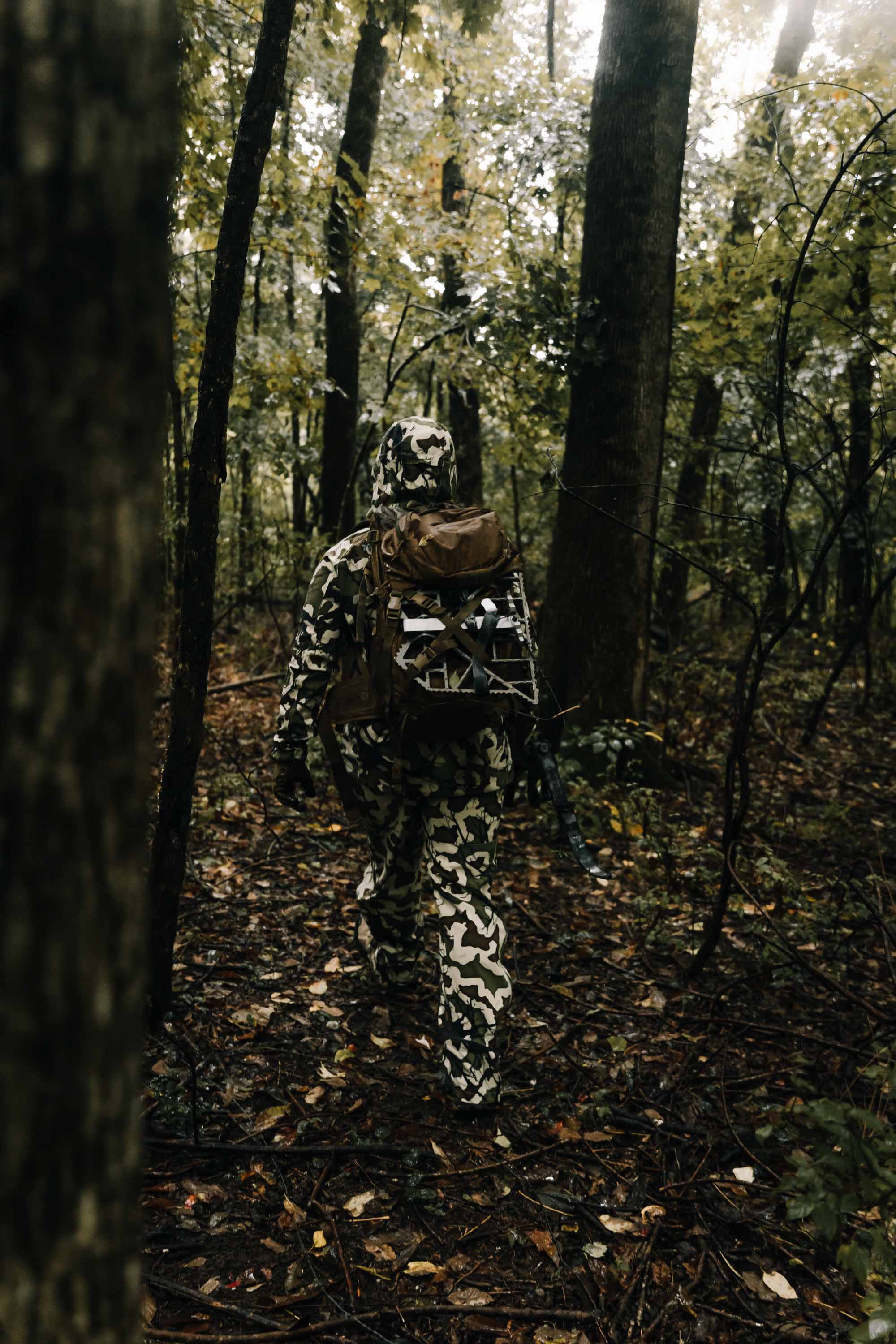 Duraflex Hardware
abrasion and snag resistance