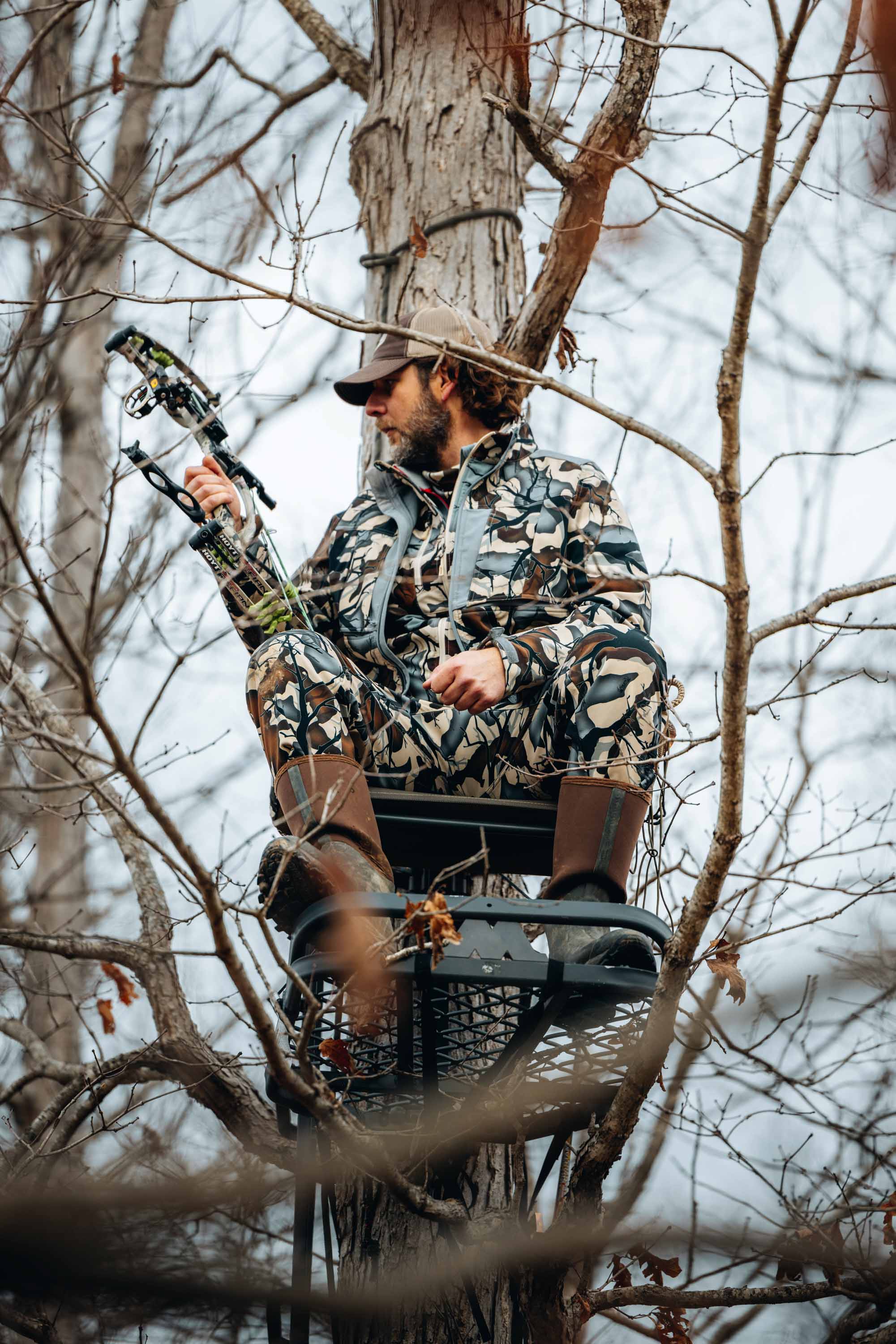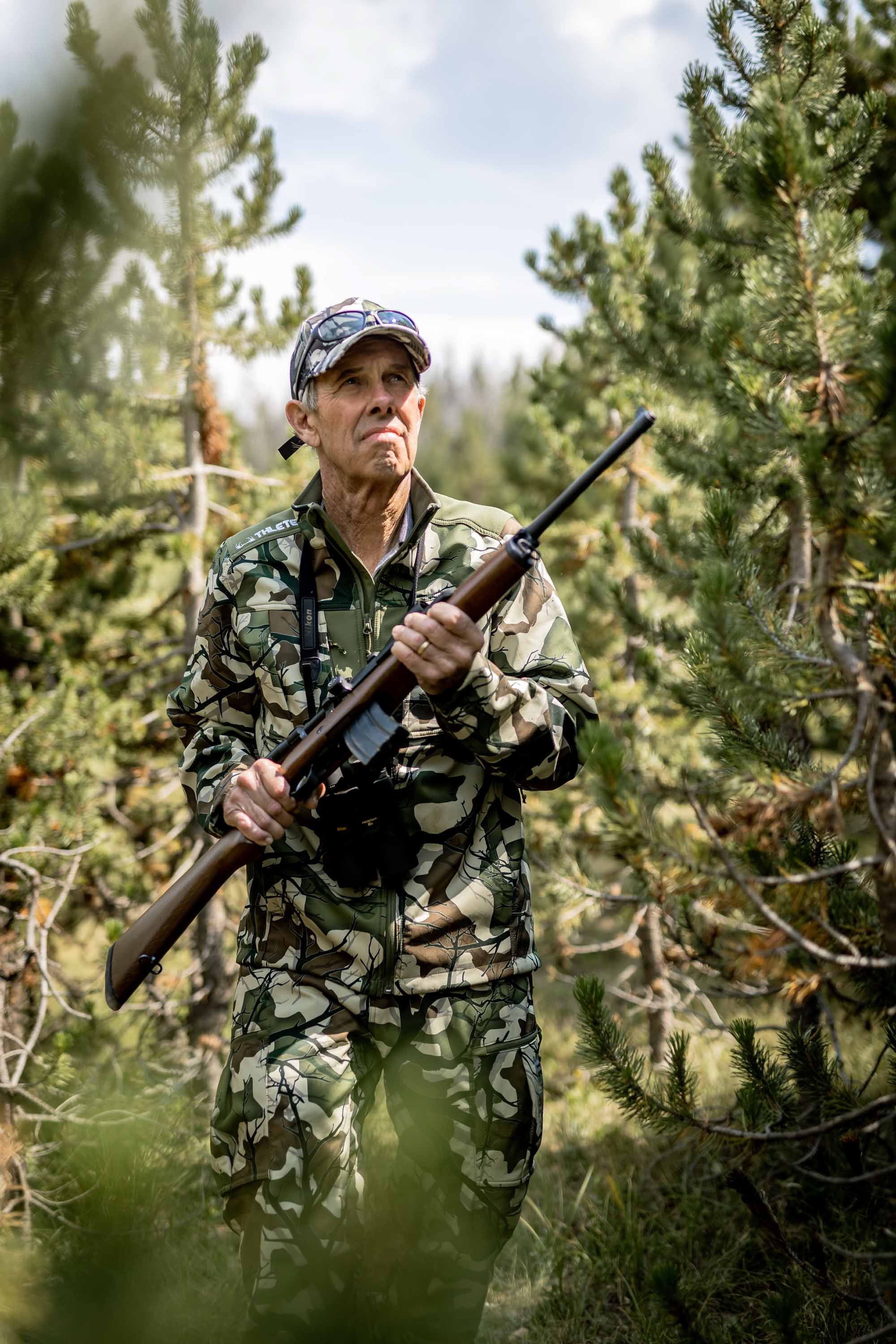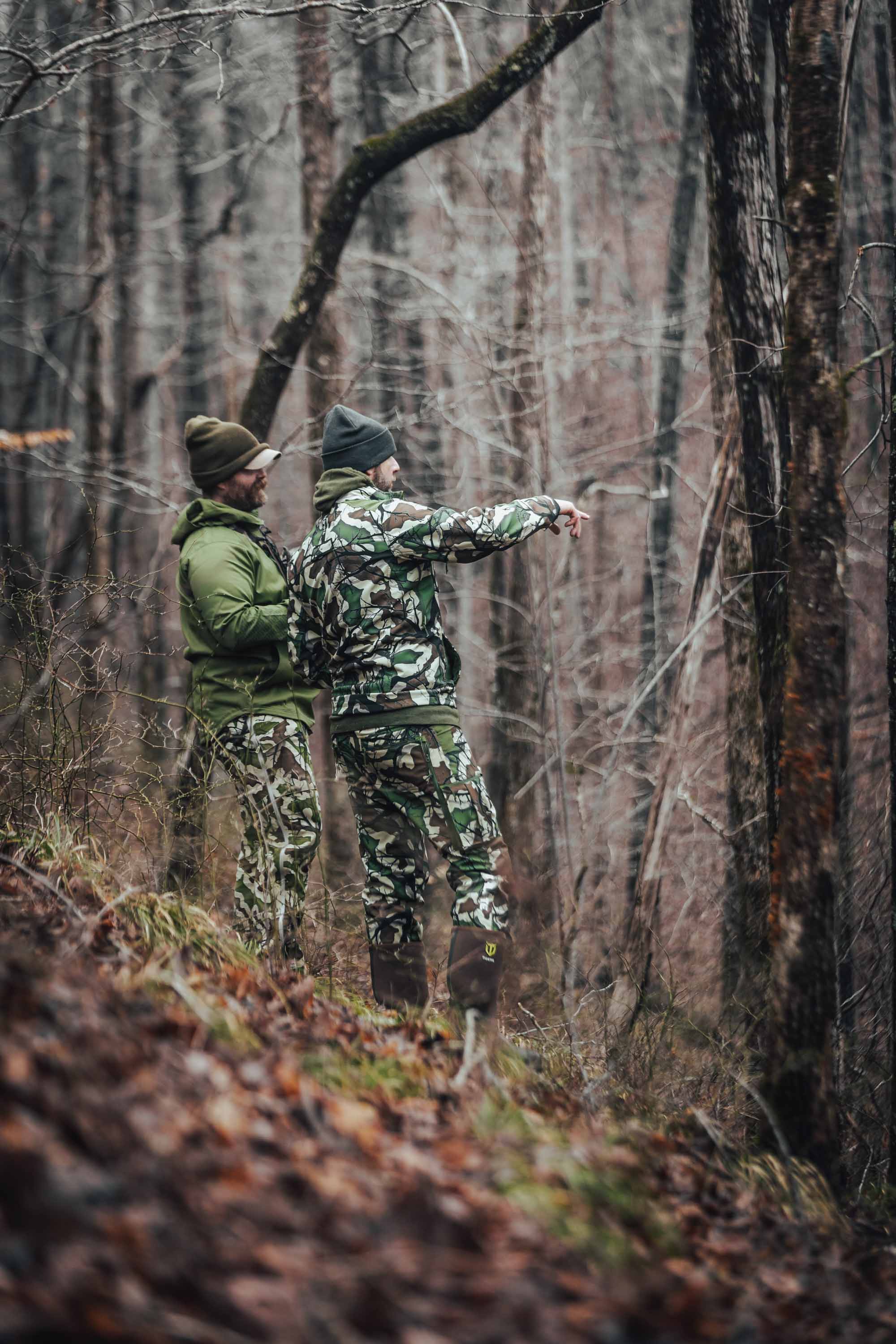 Phantom 2.0 Soft-shell Top
Sale price

$205.00
Regular price

$205.00
(/)
---
The Phantom 2.0 Jacket, part of our advanced hunting gear collections, delivers unmatched comfort and protection to the active mobile hunters. This high-performance soft-shell jacket is built to withstand various climates and weather conditions, offering superior breathability and weather resistance. Key features such as raglan sleeves for unrestricted movement and reliable YKK zippers enhance its utility in the field. With its unmatched durability and performance, the Phantom 2.0 Jacket is an essential addition to your hunting gear. Elevate your hunting game with this versatile piece and experience the soft-shell difference.
Unleash unmatched comfort and protection with the Phantom 2.0 Jacket, designed to keep you comfortable in a range of climates and weather conditions throughout the hunting season. Crafted from high-performance soft-shell fabric, these pants are essential gear for any hunter.

Soft-shell fabric offers versatile performance, providing a balance of breathability, weather resistance, and stretch. It protects you from wind, light rain, and snow while maintaining optimal breathability. These pants are ideal for various hunting environments and activities.

Experience enhanced comfort with the inherent flexibility and stretch of soft-shell fabric. The 4-way stretch construction allows for unrestricted movement, letting you navigate rugged terrains and challenging hunting scenarios with ease. Say goodbye to restrictive and uncomfortable pants and embrace the freedom provided by soft-shell fabric.

Breathability is a key feature of soft-shell fabric. It allows moisture vapor to escape from the inside while preventing water from penetrating from the outside. Stay cool and dry during intense hunts or warmer weather conditions, eliminating clammy discomfort and staying focused throughout your hunting adventures.

Soft-shell fabric offers reliable weather protection, shielding you from wind, light rain, and snow. While not completely waterproof like hard-shell fabrics, soft-shell pants with a 10k waterproof rating provide sufficient protection against most weather conditions encountered during hunting expeditions.

Durability is a hallmark of soft-shell fabric, making it an excellent choice for rugged outdoor activities like hunting. The Phantom 2.0 Jacket is constructed with high-grade materials that boast high grades for snag and tear resistance. Venture confidently into thick underbrush and challenging terrains, knowing your pants can handle the abuse.

Enjoy the benefits of raglan sleeves, which allow for greater freedom of movement in the shoulders and arms. This design eliminates the restriction and discomfort often associated with traditional sleeve constructions, enhancing your mobility and agility during hunts.

The Phantom 2.0 Jacket features YKK zippers, known for their durability and smooth operation. These zippers ensure easy and reliable access to your pockets and ventilation options, adding convenience to your hunting experience.

For added protection in key areas, ripstop panels are strategically incorporated into the jacket. These panels enhance the durability and resistance to tearing, ensuring that high-stress areas can withstand the demands of the hunt.

Upgrade your hunting gear with the Phantom 2.0 Jacket and experience the advantages of soft-shell fabric. Embrace versatility, comfort, breathability, weather resistance, durability, and packability—all essential qualities for optimal performance and comfort in the field. Elevate your hunting game and unlock your true potential with this exceptional jacket.

Fabric - 320g/m2 3L 100% Polyester

Rating - 10,000mm water proof rating | 20,000mm breathability rating

Weight - 19.9 oz.

Pockets - 6 Pockets

Ventilation - (2) 13 inch side pit vents with #5 YKK zippers

The Phantom Jacket 2.0 is incredibly versatile when it comes to fit. With a standard fit that caters to a wide range of individuals, we receive very few exchanges for this item. However, we have some recommendations to help you find the ideal fit based on your preferences and body type.

If you plan to layer your jacket with multiple layers of insulation or fleece along with base layers, we suggest sizing up. This will ensure that you have enough room for comfortable layering without feeling restricted.

On the other hand, if you prefer a more athletic and fitted look, we recommend sizing according to the specifications that align most closely with your measurements. This will provide a sleek and tailored appearance for ease of movement.

For taller individuals who often find standard lengths insufficient, we recommend sizing up for added length. This will ensure that the jacket fits you properly and provides the desired coverage.

Please consult our detailed size chart to help you make an informed decision based on specific measurements. Our goal is to offer a versatile fit that caters to your preferences and ensures your satisfaction.
 

Shipping, Returns, and Exchange Policy:

Shipping Options:

Free Shipping (5-7 Business Days):

Delivery Timeframe: 5-7 business days.
Delivery Days: Monday through Friday.
Delivery Hours: 8 A.M. to 4:30 P.M.
Suitable for: All addresses, including both residential and business.

2-Day Delivery:

Delivery Timeframe: Arrives within 2 business days.
Order Placement Deadline: 2 PM CST.
Delivery Days: Monday through Friday.
Delivery Hours: 8 A.M. to 4:30 P.M.
Suitable for: All addresses, but recommended for business addresses.

Next Day Delivery:

Delivery Timeframe: Arrives next business day.
Order Placement Deadline: 2 PM CST.
Delivery Days: Monday through Friday.
Delivery Hours: 8 A.M. to 4:30 P.M.
Suitable for: All addresses, but recommended for business addresses.

Sure-Fire Exchange Method:

Our Sure-Fire Exchange method provides a hassle-free and efficient process for requesting a sizing tweak or exchanging an item without any questions asked. To initiate the exchange, please follow the steps outlined below:

Exchange Portal:

Access our dedicated exchange portal to begin the process conveniently.
Request a Shipping Label: Within the exchange portal, select the option to request a shipping label.
Ship Item with Sizing Tweak Note: Package the item securely and include a clear note in the box specifying the desired sizing tweak.

Shipment Process:

Use the provided shipping label to send the package back to us.
Processing: Once we receive the returned item with the sizing tweak note, our team will promptly process the exchange.

Contact Us:

For immediate assistance or further inquiries, please reach out to our dedicated customer support team at (800) 909-7193.
Voicemail: If you reach our voicemail, kindly leave your name, phone number, and order number for faster resolution of your concerns.

Additional Information:

Quantity Availability Concerns:

If you have concerns about item availability, we recommend placing a new order for an alternative item.
Refunds: Once the new order is confirmed, we will promptly refund the initial order amount, ensuring a hassle-free transaction.

Returns:

We strive to ensure your complete satisfaction with your purchase. If you are not entirely satisfied, you may return your unworn and clean item(s) with original tags attached within 60 days of the purchase date. Please note that returns must be free from pet hair, stains, damage, altered tags, or odors to be accepted.

To make a return, please have the following information on hand:

Name
Order Number
Date of Purchase
Reason for the return

Return Process:

Proceed through the Returns Portal.
Receive your UPS Shipping Label.
Place the label on an appropriate box and drop it off at the nearest UPS location.
Please allow 5-10 business days for the return process to be completed. We will be in touch!
Refunds will be issued (minus shipping costs) for compliant returns. Non-compliant returns will not be refunded. Please refer to our Terms and Conditions for more details.

We value your satisfaction and aim to provide a seamless shopping experience. If you have any further questions or need assistance, please refer to our customer support team.
Phantom 2.0 Soft-shell Top
Sale price

$205.00
Regular price

$205.00
Choose options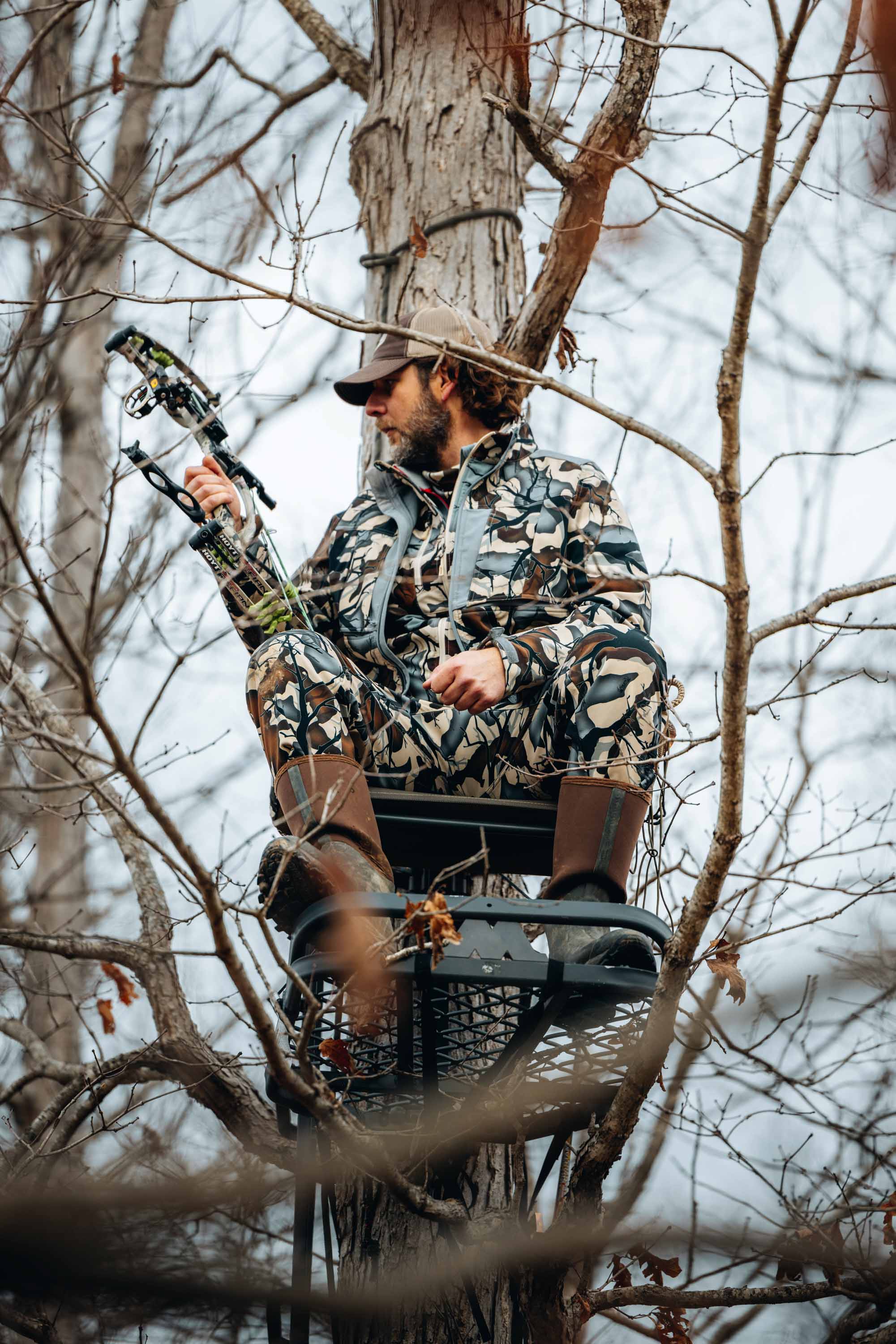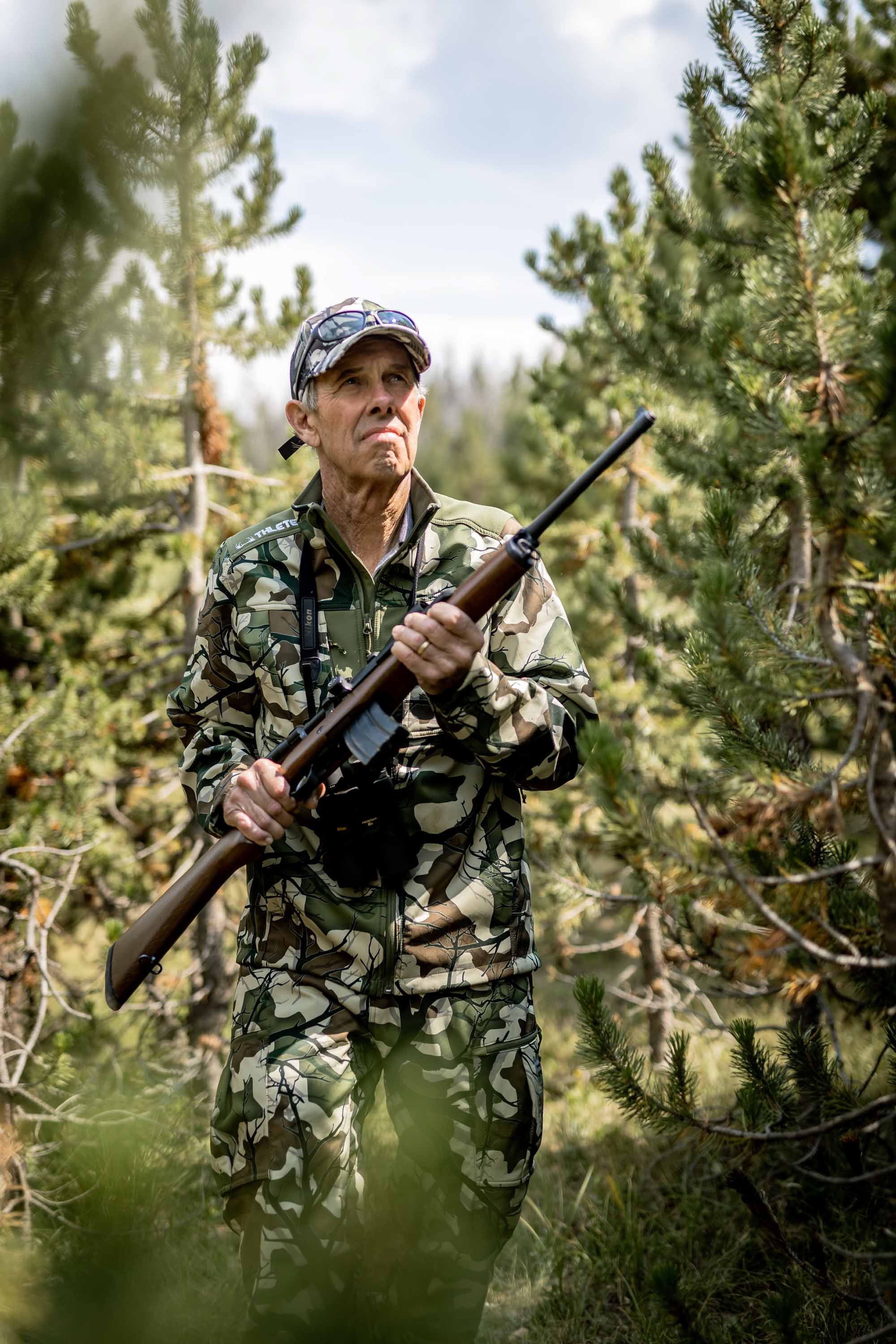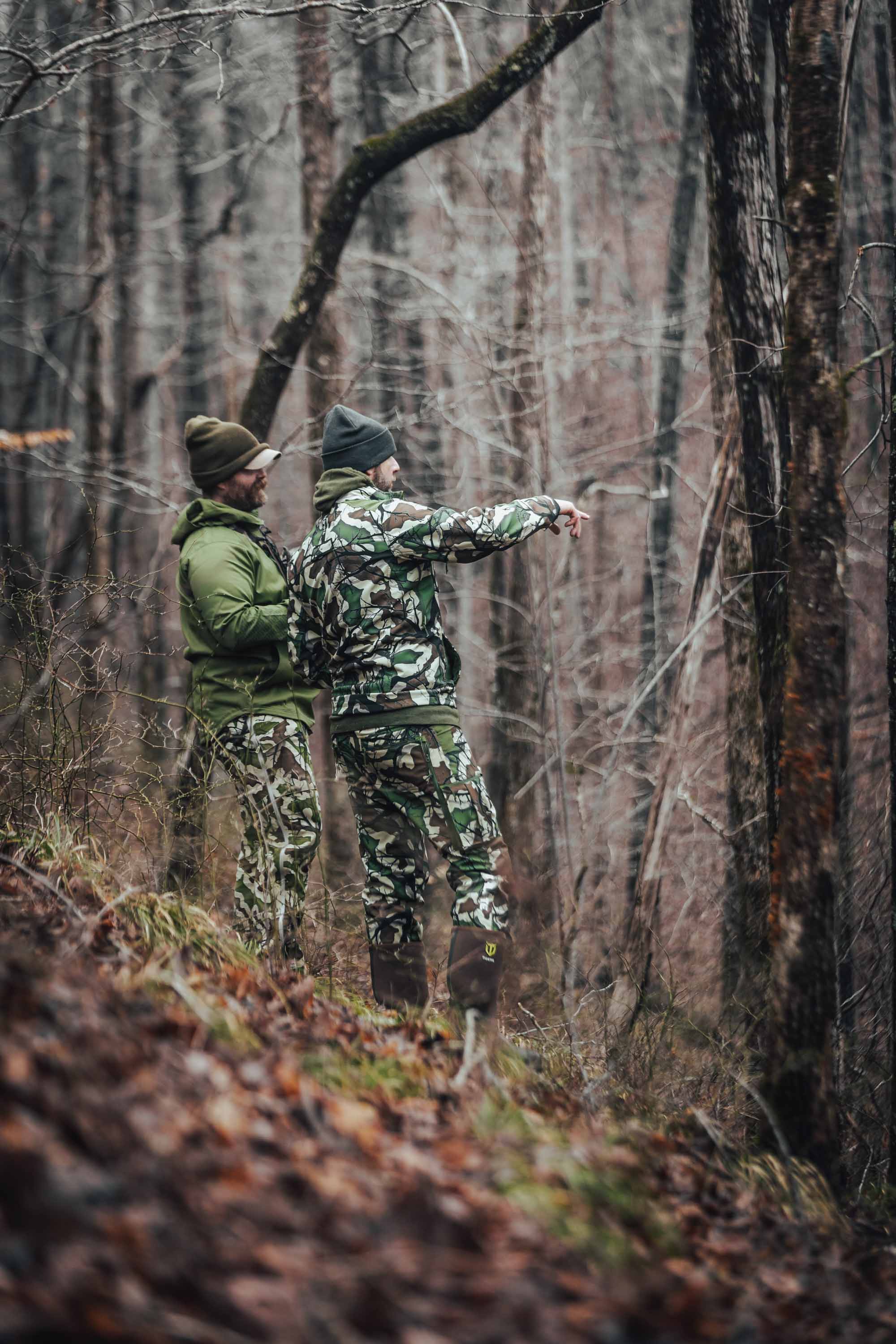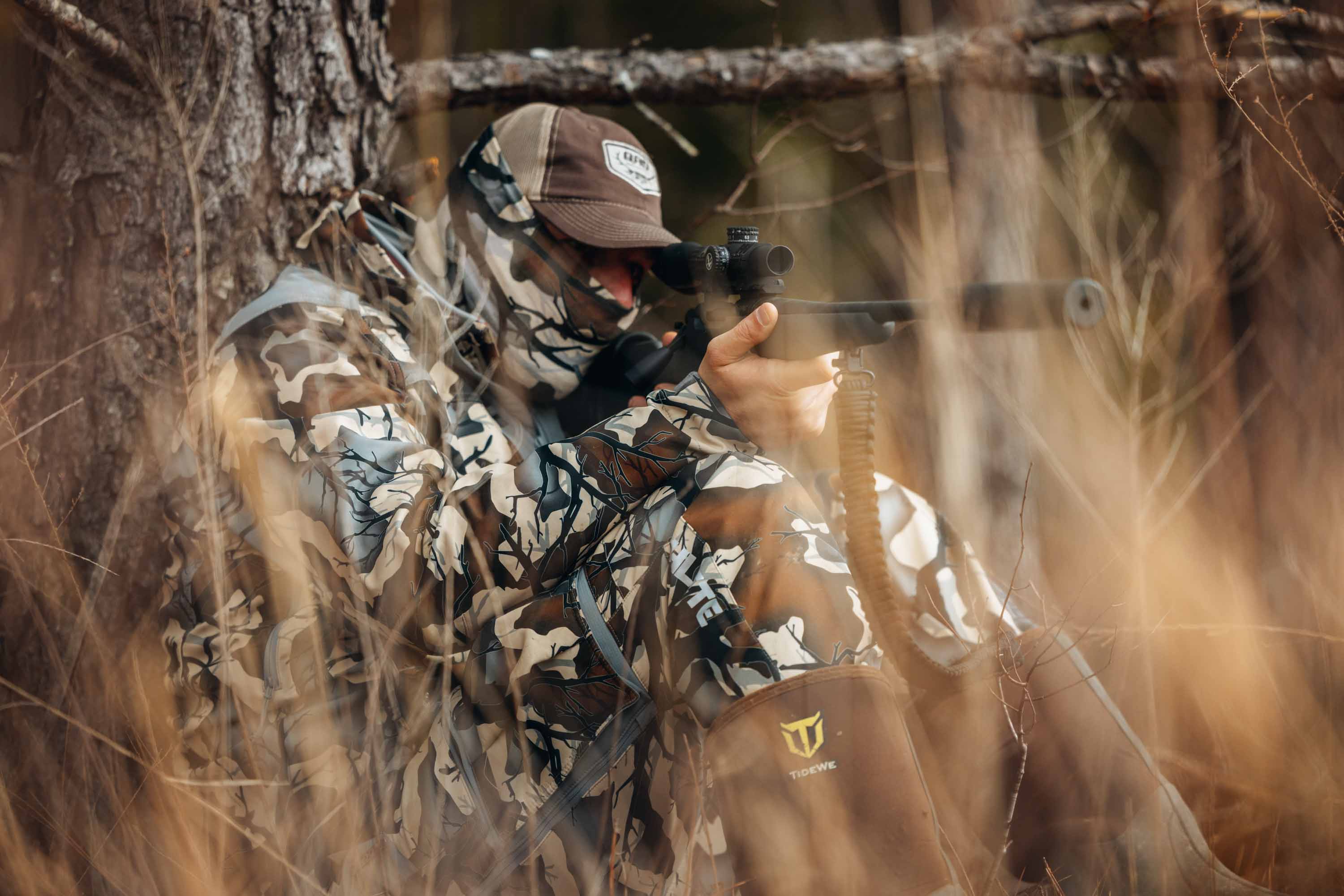 Stay comfortable and dry during intense hunts
Windproof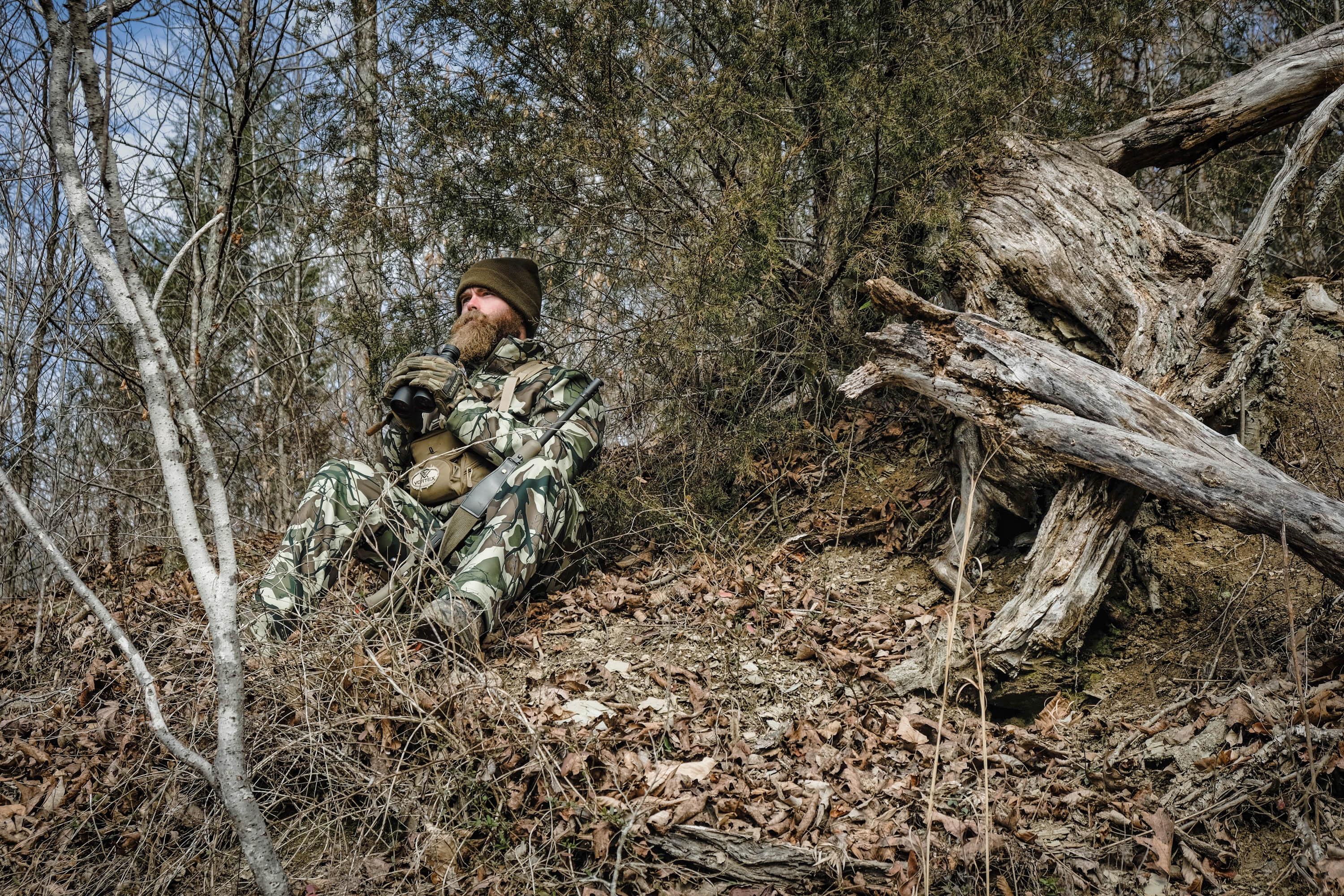 Raglan sleeve
comfort and mobility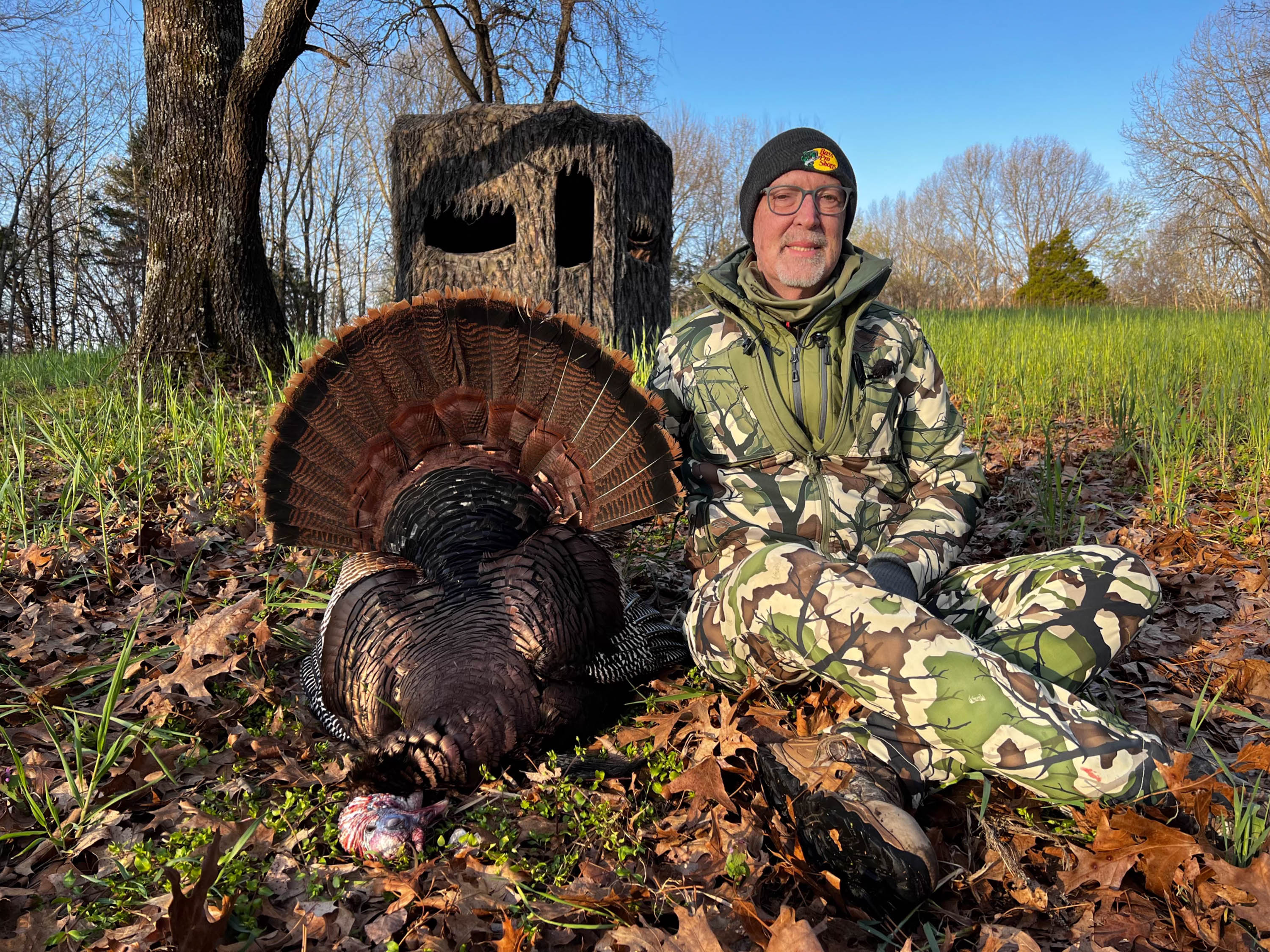 4-way stretch
Unrestricted movement