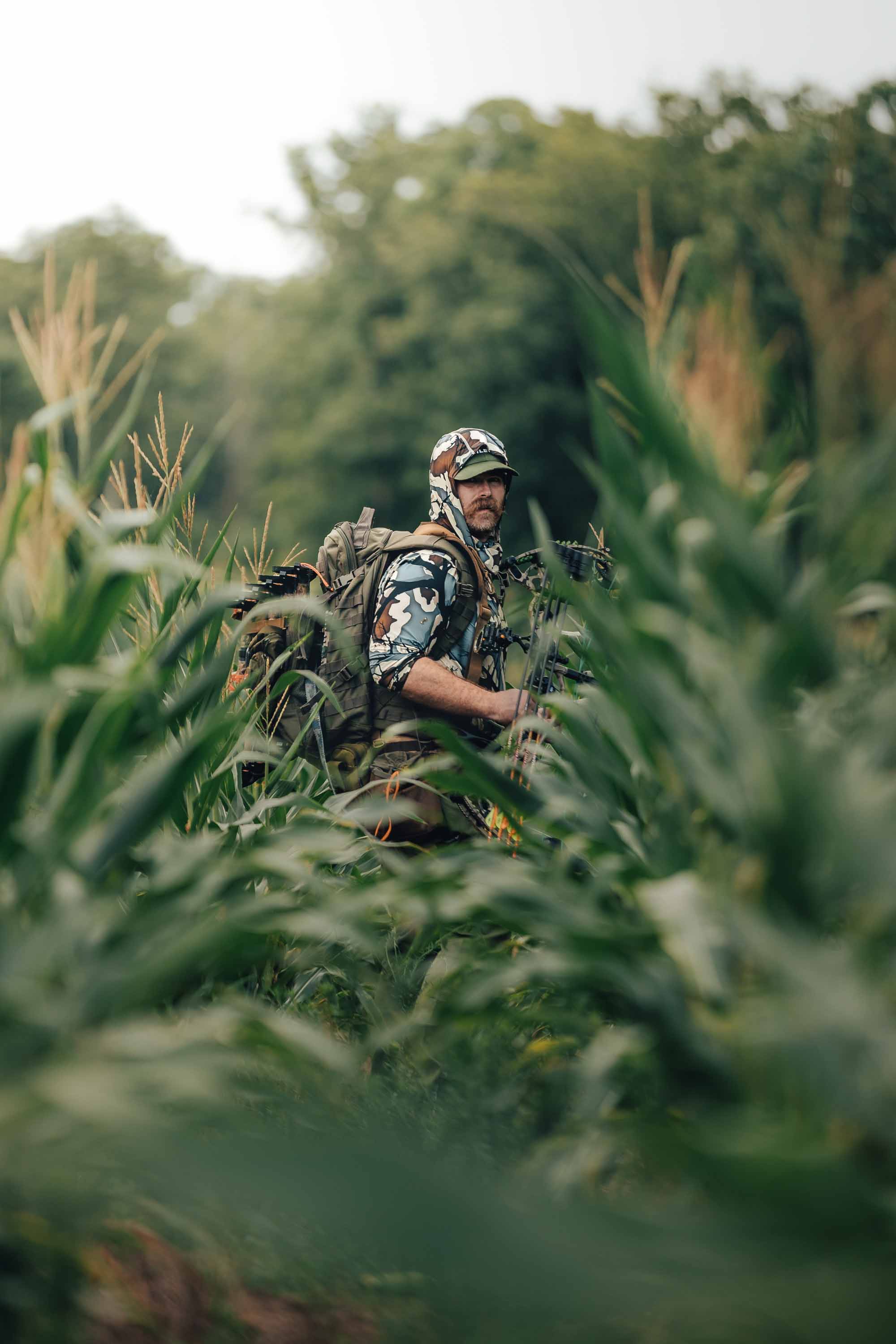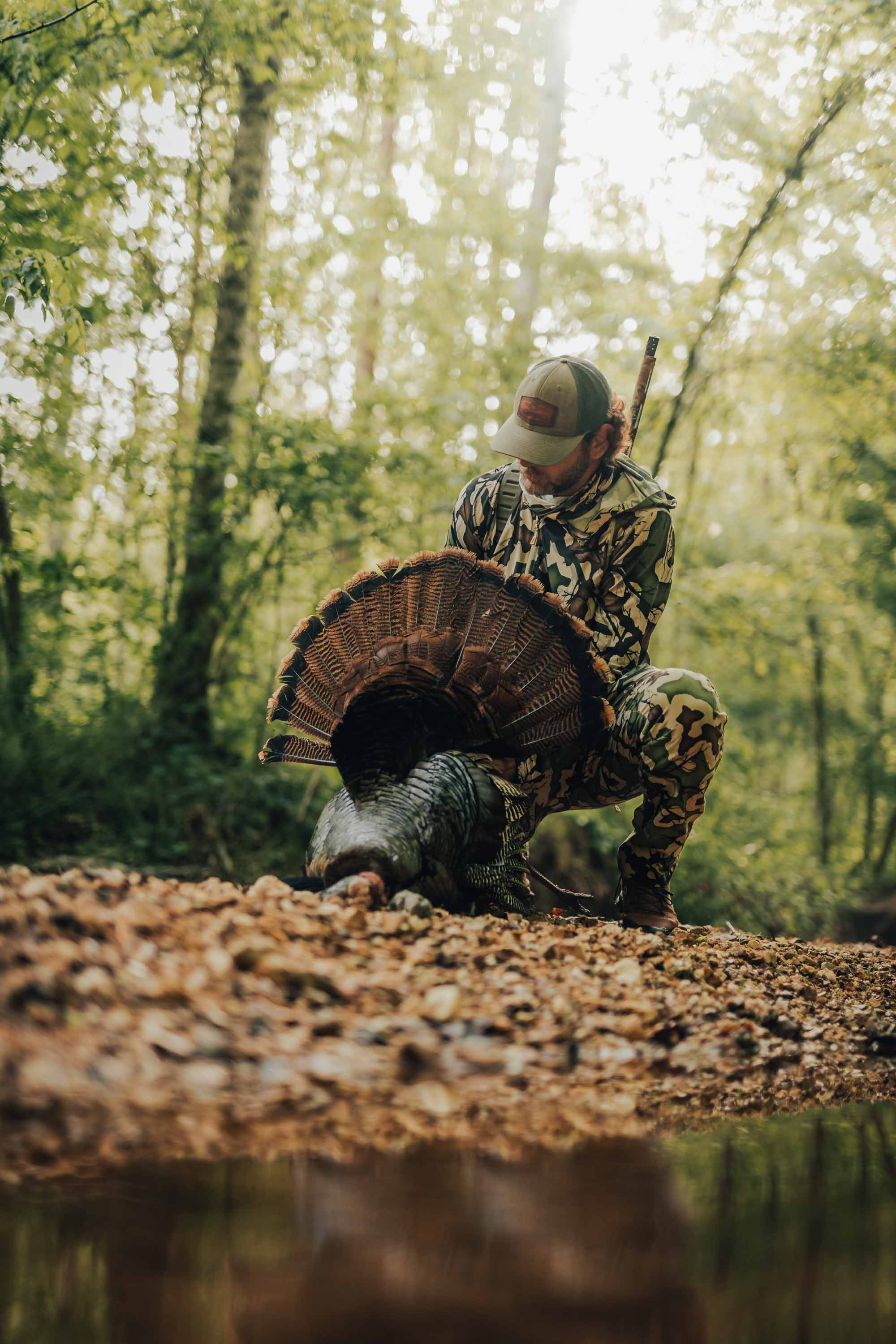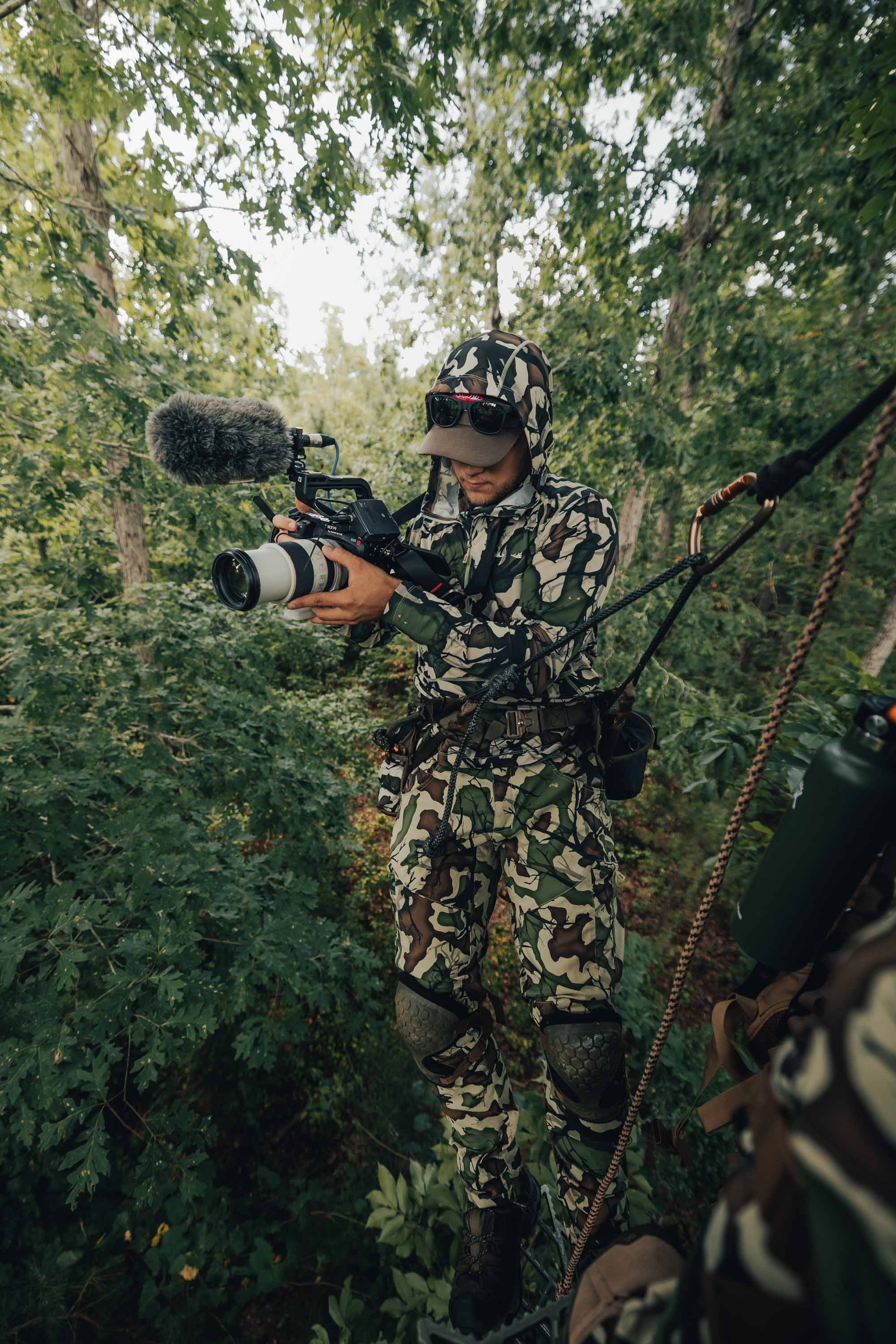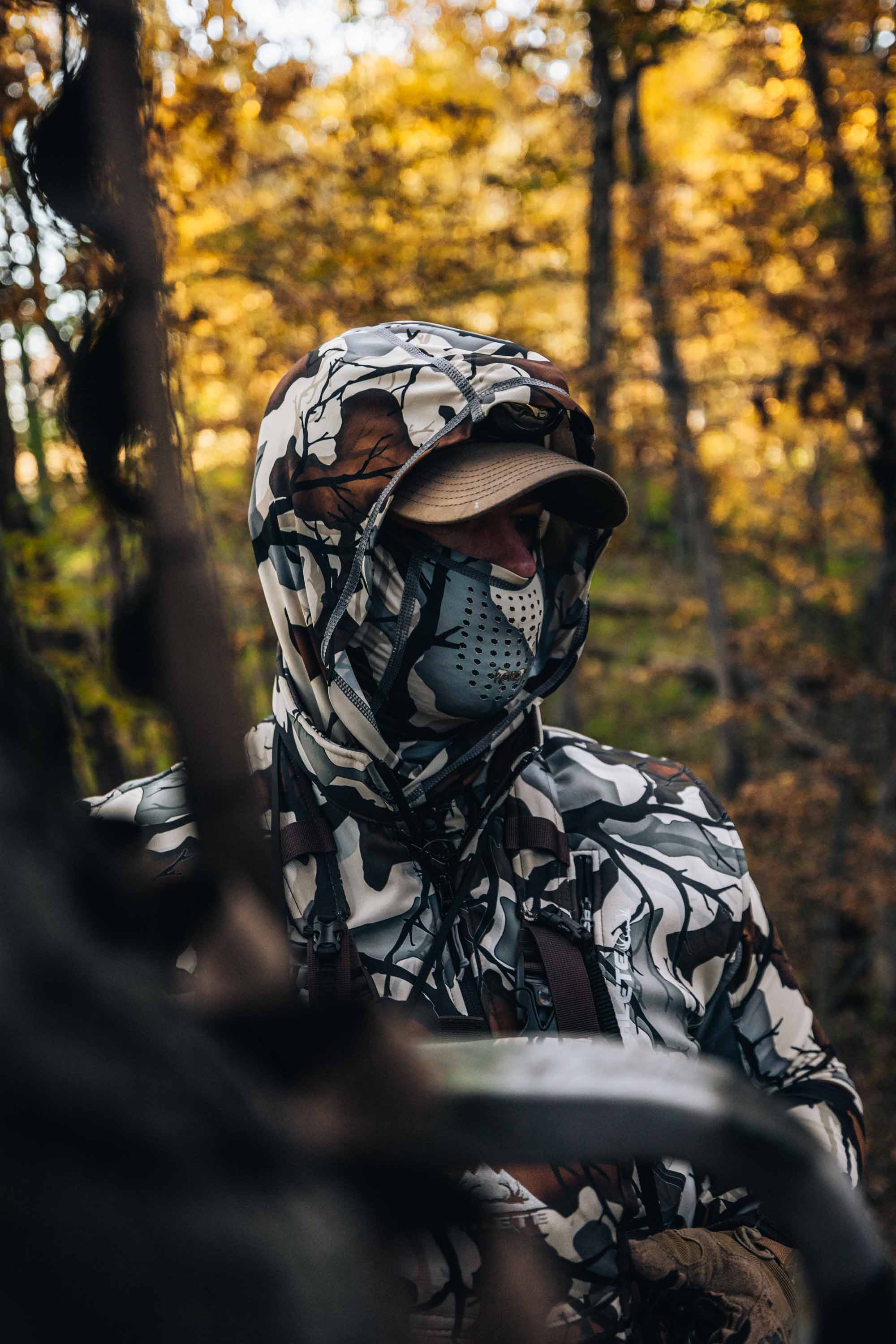 AS-1 Stretch Hoodie
Sale price

$80.00
Regular price

$80.00
(/)
---
Elevate your hunting experience with the AS-1 Hoodie. Designed with the active hunter in mind, this versatile hoodie combines comfort, functionality, and durability. The AS-1 Hoodie is crafted with a 120g/m2 Toray high stretch fabric, providing optimal flexibility and unrestricted movement in the field. Its lightweight and moisture-wicking properties keep you dry and comfortable during intense hunts. The 4 thread overlock construction ensures enhanced seam durability and a professional finish, making it a reliable choice for rugged outdoor pursuits. With features like a built-in face mask, quiet fabric for stealthy movement, and raglan sleeve construction for bow hunting, the AS-1 Hoodie delivers the ultimate performance and adaptability for hunters. Upgrade your gear with the AS-1 Hoodie and conquer the field with confidence.
Gear up with the AS-1 Hoodie, a versatile and essential piece designed specifically for the active hunter. This hoodie is crafted with meticulous attention to detail, ensuring unmatched comfort, functionality, and durability in the field.

One of the standout features of the AS-1 Hoodie is its construction with a 4 thread overlock stitch. This stitching technique guarantees superior durability, with enhanced seam strength, flexibility, and resistance to fraying and wear. The added seam protection and professional finish make it a reliable choice that can withstand the demands of rugged hunting conditions.

The AS-1 Hoodie is built for performance. It utilizes a lightweight and moisture-wicking fabric that keeps you dry and comfortable throughout your hunts. Its hyper 4-way stretch, employing Toray Industries fabric, provides unrestricted movement and flexibility, allowing you to navigate any terrain with ease. The fabric's exceptional stretch ensures that it moves with your body, providing maximum mobility and comfort.

For easy ventilation and temperature regulation, the AS-1 Hoodie features a #5 YKK 1/2 zip. This high-quality zipper allows you to adjust the airflow according to your needs, preventing overheating during intense hunts and providing quick cooling when needed.

The Makspec Odor Reduction Treatment ensures you stay fresh during long hunts, while the next-to-skin comfort guarantees a comfortable fit that won't hinder your performance. The built-in face mask offers an extra layer of protection and concealment, while the quiet fabric minimizes noise, allowing you to move stealthily through the woods and get closer to your target undetected.

Designed with bow hunters in mind, the AS-1 Hoodie incorporates a raglan sleeve construction and built-in thumbholes. This design provides full mobility and range of motion, eliminating shoulder seams for reduced discomfort and irritation during active movements. It enhances your accuracy and precision, allowing for consistent and precise shots. With the AS-1 Hoodie, you'll experience unparalleled freedom of movement and improved shooting performance.

Embodying our commitment to excellence, the AS-1 Hoodie combines functionality, comfort, and durability in one remarkable package. Trust in its strength, flexibility, and professional finish to tackle any outdoor hunting adventure with confidence.

Upgrade your hunting gear with the AS-1 Hoodie and experience the difference it makes in your comfort, mobility, and overall performance in the field. Don't settle for less when it comes to your hunting apparel—choose the AS-1 Hoodie and elevate your hunting game to new heights.

Fabric - 120g/m2 87% Polyester 13% Spandex

Rating - Hyper-breathable

Weight - 5.7 oz.

Layering - Next-to-skin | Mid Layer

This item offers exceptional versatility when it comes to fit. Depending on your personal preference, we have two recommendations to ensure the perfect fit for you.

If you prefer a relaxed fit that provides ample comfort and freedom of movement, we suggest sizing up. This will give you a roomier silhouette without compromising on style or functionality.

On the other hand, if you prefer a more athletic and fitted look, we recommend sizing according to the specifications that align most closely with your measurements. This will provide a sleek and tailored appearance, offering a streamlined fit.

Ultimately, the choice is yours based on your individual style and comfort preferences. We want you to feel confident and at ease in our clothing, so select the option that resonates best with your desired look.

Remember, our size chart is available to assist you in finding the ideal fit, and our team is always here to answer any questions or provide further guidance. Embrace the versatility of this item and discover a fit that suits your unique style and enhances your outdoor adventures.
 

Shipping, Returns, and Exchange Policy:

Shipping Options:

Free Shipping (5-7 Business Days):

Delivery Timeframe: 5-7 business days.
Delivery Days: Monday through Friday.
Delivery Hours: 8 A.M. to 4:30 P.M.
Suitable for: All addresses, including both residential and business.

2-Day Delivery:

Delivery Timeframe: Arrives within 2 business days.
Order Placement Deadline: 2 PM CST.
Delivery Days: Monday through Friday.
Delivery Hours: 8 A.M. to 4:30 P.M.
Suitable for: All addresses, but recommended for business addresses.

Next Day Delivery:

Delivery Timeframe: Arrives next business day.
Order Placement Deadline: 2 PM CST.
Delivery Days: Monday through Friday.
Delivery Hours: 8 A.M. to 4:30 P.M.
Suitable for: All addresses, but recommended for business addresses.

Sure-Fire Exchange Method:

Our Sure-Fire Exchange method provides a hassle-free and efficient process for requesting a sizing tweak or exchanging an item without any questions asked. To initiate the exchange, please follow the steps outlined below:

Exchange Portal:

Access our dedicated exchange portal to begin the process conveniently.
Request a Shipping Label: Within the exchange portal, select the option to request a shipping label.
Ship Item with Sizing Tweak Note: Package the item securely and include a clear note in the box specifying the desired sizing tweak.

Shipment Process:

Use the provided shipping label to send the package back to us.
Processing: Once we receive the returned item with the sizing tweak note, our team will promptly process the exchange.

Contact Us:

For immediate assistance or further inquiries, please reach out to our dedicated customer support team at (800) 909-7193.
Voicemail: If you reach our voicemail, kindly leave your name, phone number, and order number for faster resolution of your concerns.

Additional Information:

Quantity Availability Concerns:

If you have concerns about item availability, we recommend placing a new order for an alternative item.
Refunds: Once the new order is confirmed, we will promptly refund the initial order amount, ensuring a hassle-free transaction.

Returns:

We strive to ensure your complete satisfaction with your purchase. If you are not entirely satisfied, you may return your unworn and clean item(s) with original tags attached within 60 days of the purchase date. Please note that returns must be free from pet hair, stains, damage, altered tags, or odors to be accepted.

To make a return, please have the following information on hand:

Name
Order Number
Date of Purchase
Reason for the return

Return Process:

Proceed through the Returns Portal.
Receive your UPS Shipping Label.
Place the label on an appropriate box and drop it off at the nearest UPS location.
Please allow 5-10 business days for the return process to be completed. We will be in touch!
Refunds will be issued (minus shipping costs) for compliant returns. Non-compliant returns will not be refunded. Please refer to our Terms and Conditions for more details.

We value your satisfaction and aim to provide a seamless shopping experience. If you have any further questions or need assistance, please refer to our customer support team.
AS-1 Stretch Hoodie
Sale price

$80.00
Regular price

$80.00
Choose options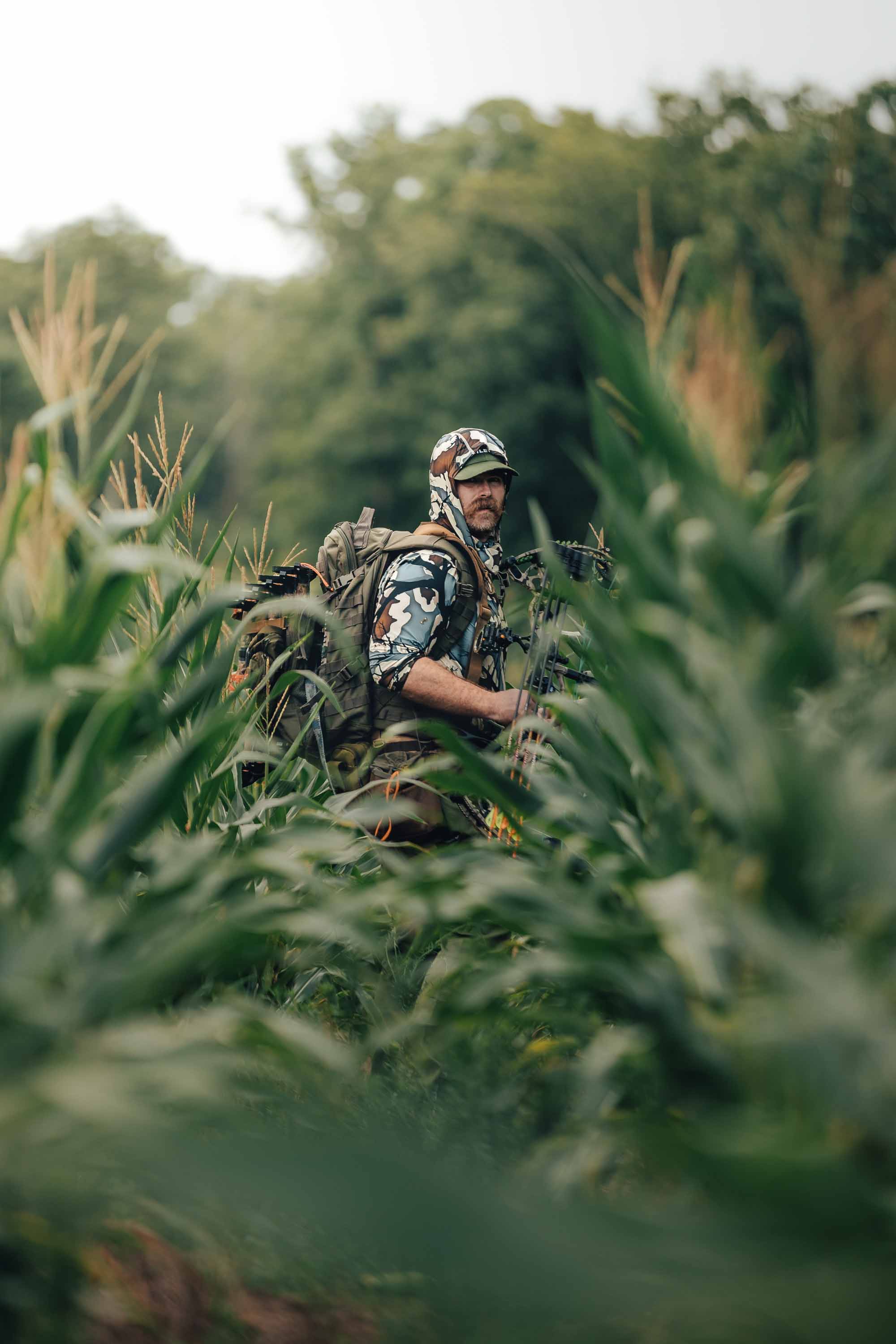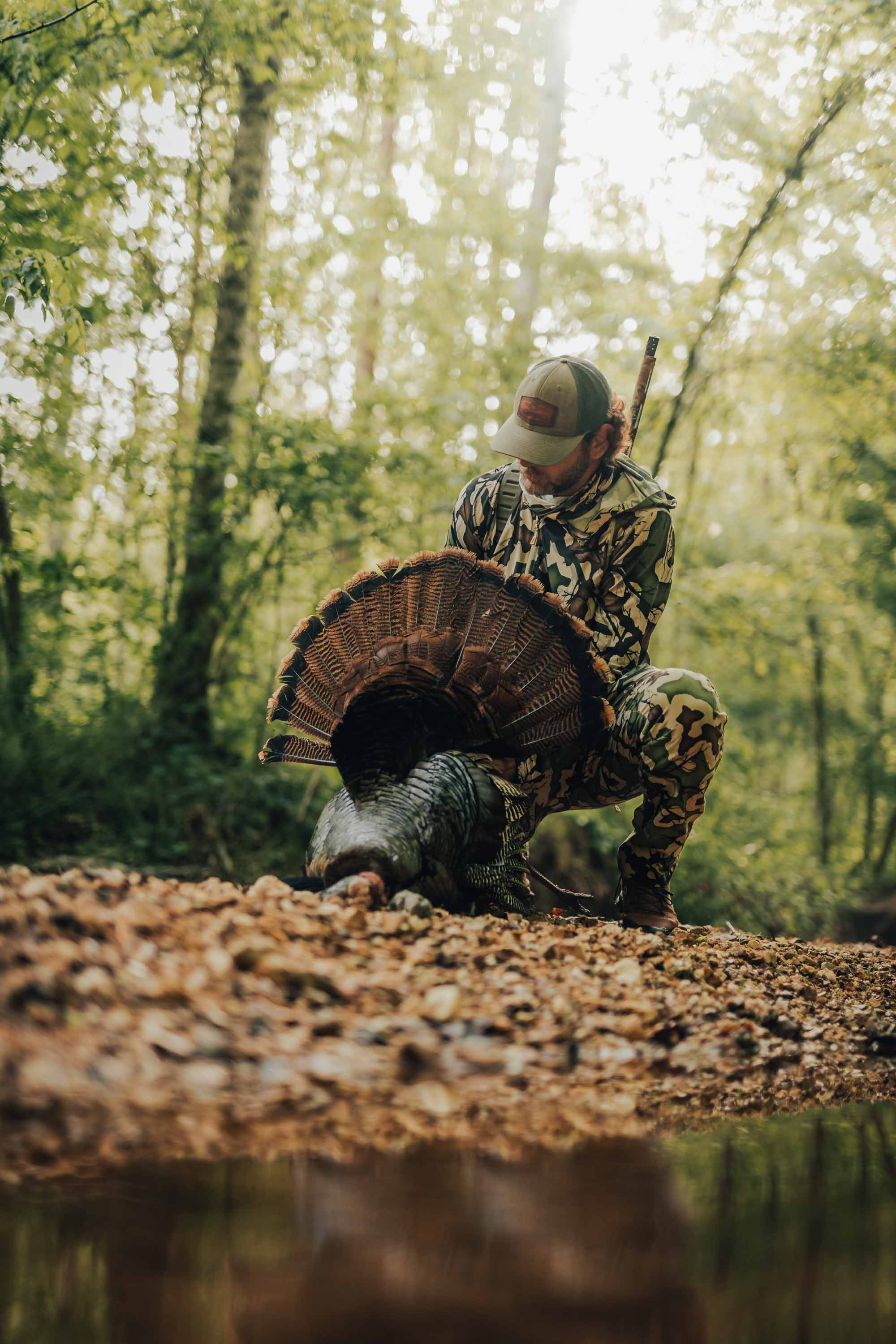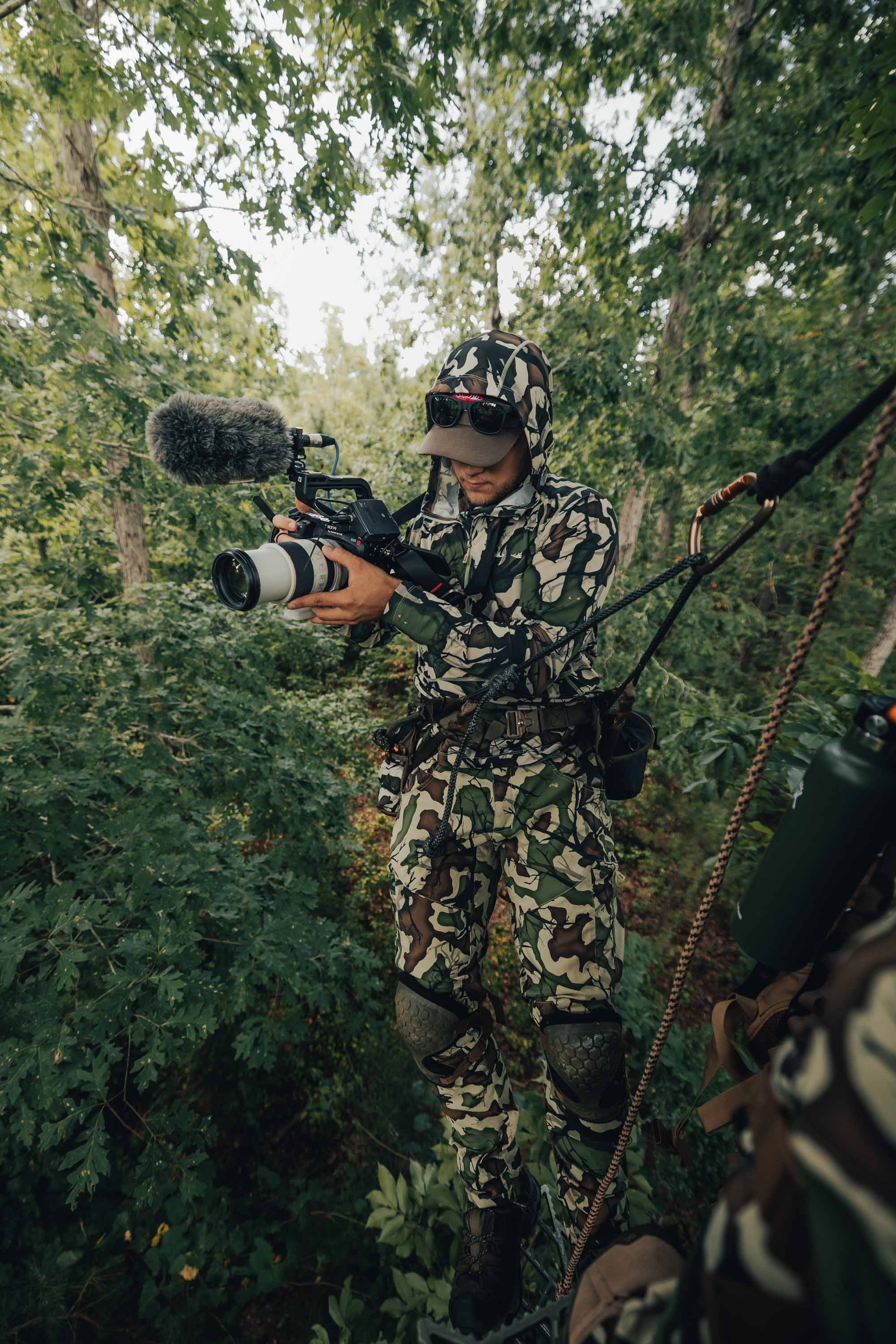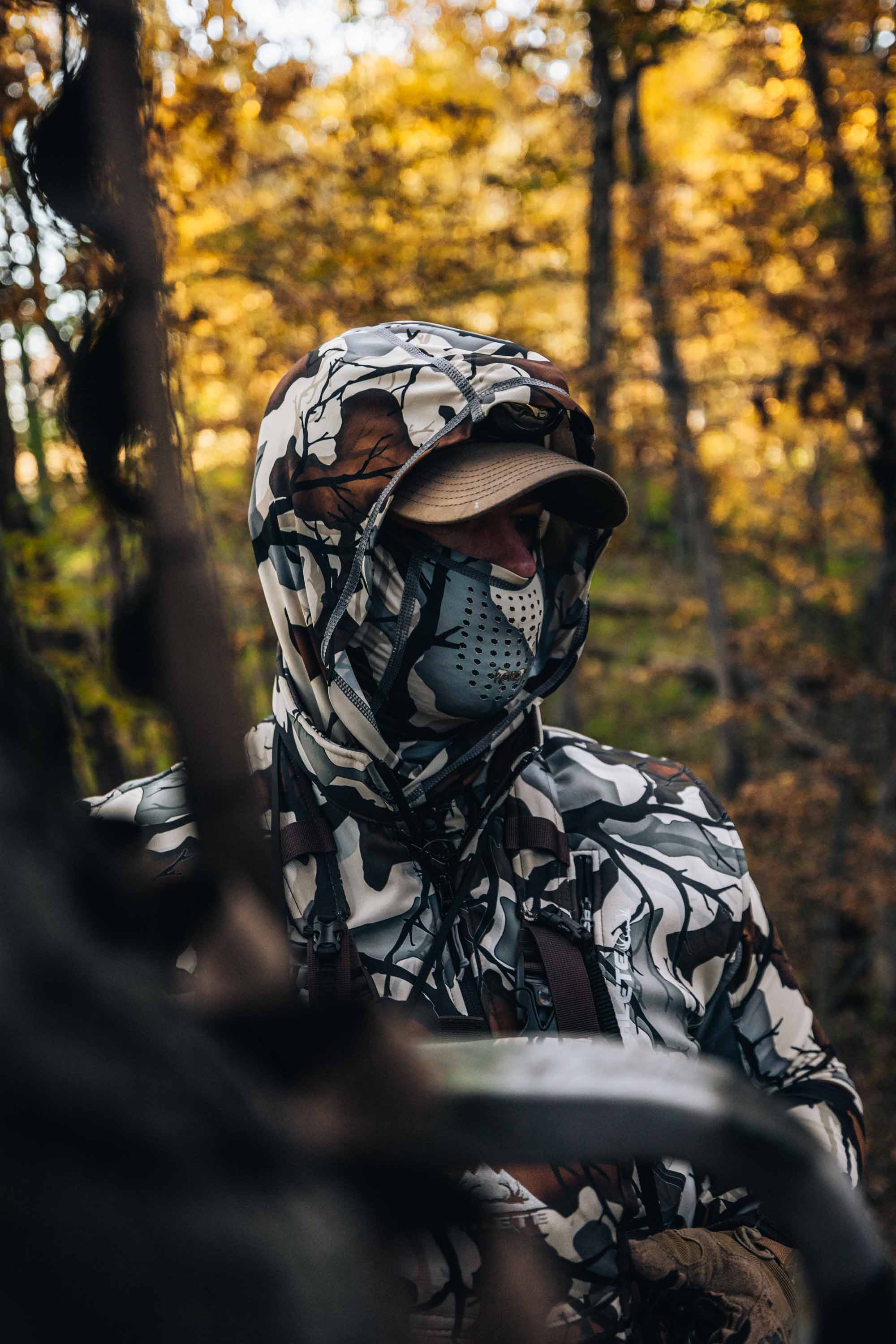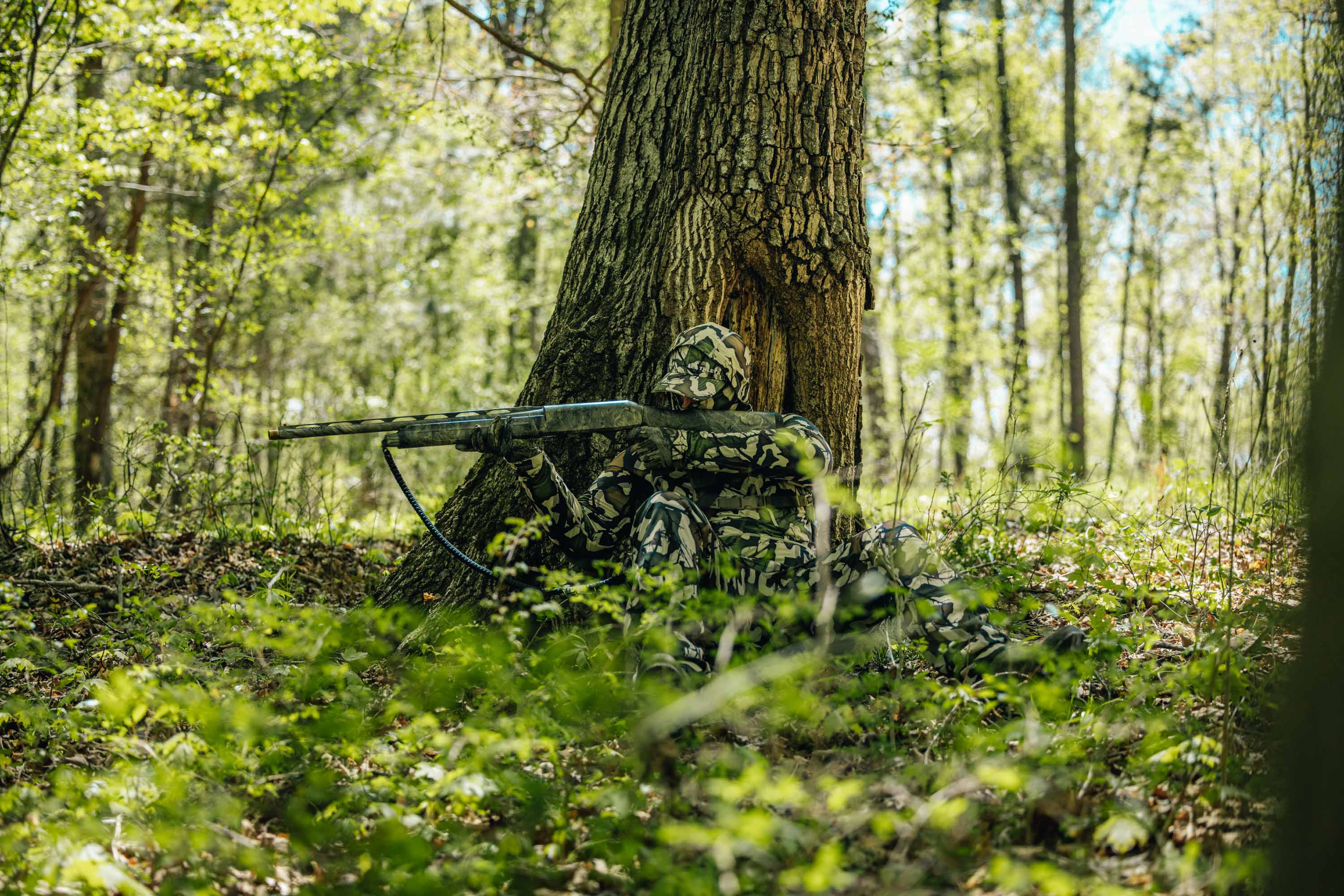 Next-to-skin comfort
Built-in face mask 
Hyper Streach
mobility for the active hunter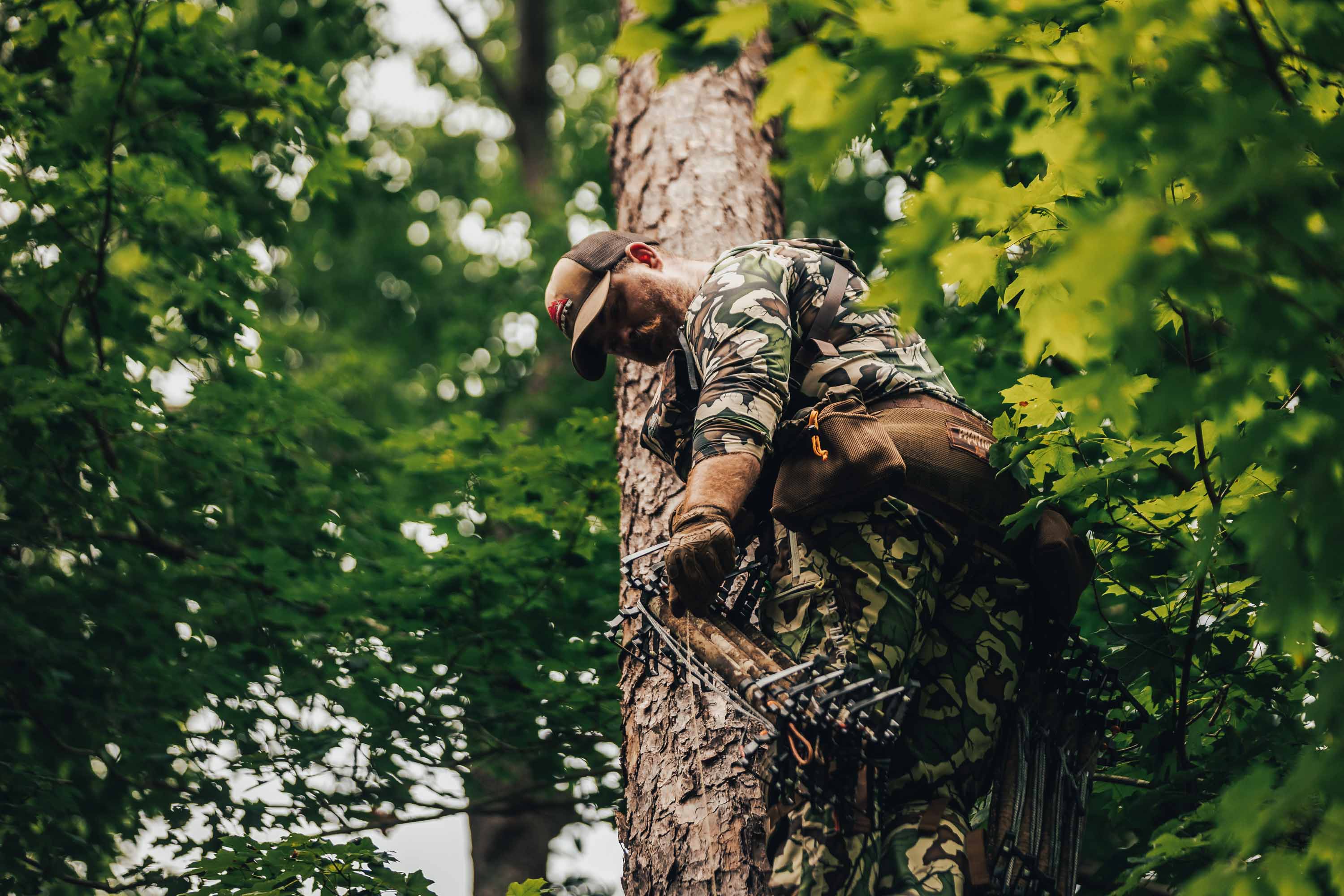 MOisture wicking
Stay Dry & Wick Sweat