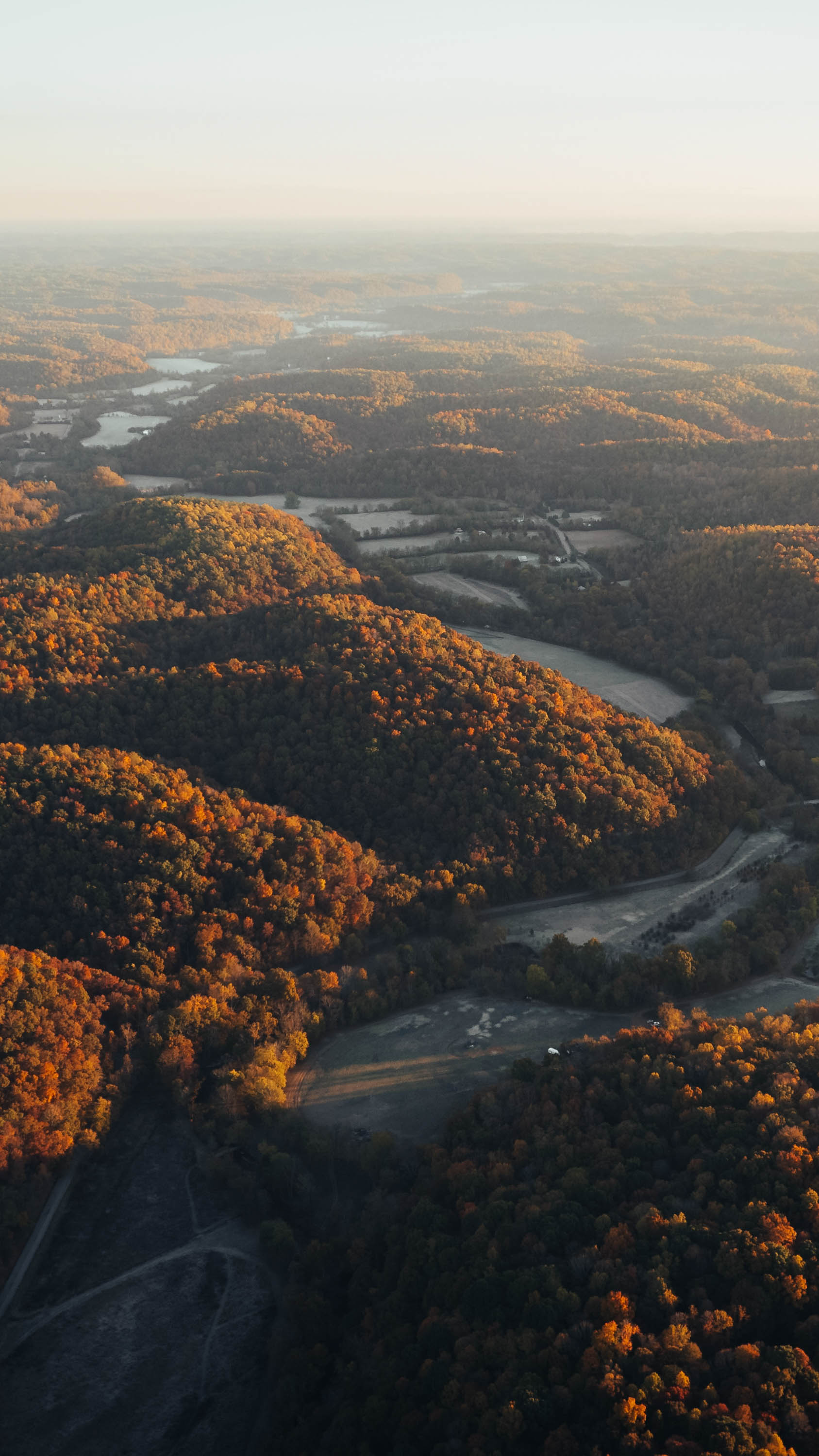 Mastering Wind and Thermals: A Comprehensive Guide for Hunting Success in Hilly or Mountainous Terrain
Hunting in hilly or mountainous terrain requires a keen understanding of wind patterns and thermals. The interplay between these environmental factors can greatly impact your chances of a successful hunt. In this in-depth guide, we will delve into the science behind wind and thermals, providing valuable insights and practical strategies to help hunters navigate these challenges. Whether you are a seasoned hunter or new to the game, mastering wind and thermals is essential for optimizing your hunting experience and increasing your chances of success.
The Significance of Wind and Thermals in Hunting:

1.1 Understanding Scent: To grasp the importance of wind and thermals, we must first understand how animals perceive scent and its role in their survival. Ungulates possess an exceptional sense of smell, allowing them to detect even the faintest traces of human presence. Wind and thermals play a vital role in carrying and dispersing scent particles, either alerting or masking your presence as a hunter.
Wind Patterns in Hilly or Mountainous Terrain:
2.1 Topographical Influences: Hilly or mountainous regions feature a diverse array of topographical elements, such as ridges, valleys, and slopes. These elements significantly impact wind behavior and can create unique wind patterns.
2.2 Wind Direction and Prevailing Winds: Identifying prevailing wind patterns in the area you are hunting is crucial. Prevailing winds are the most common wind direction determined by the terrain and weather conditions. Positioning yourself upwind (opposite to the prevailing wind) ensures your scent is carried away from your target area.
2.3 Terrain Effects and Wind Channels: The shape of the land and its features can create wind channels and barriers, influencing how your scent travels. Steep slopes, valleys, and dense vegetation can either concentrate scent or impede its dispersal. Understanding these terrain effects will help you strategize your approach and minimize scent detection.
2.4 Wind Speed and Eddies: Consider the speed of the wind, as it affects the distance and dispersion of your scent. Higher wind speeds can carry scent farther, making it more challenging to control. Additionally, be aware of wind eddies caused by terrain features, which can create unpredictable scent dispersal patterns.

Thermals and Their Impact on Hunting:
3.1 Thermals and Scent Carrying: Thermals are rising columns of warm air generated by the sun heating the earth's surface. In hilly or mountainous terrain, understanding thermal dynamics is crucial. During the day, warm air rises along sunlit slopes, carrying your scent uphill. Utilizing these uphill thermal movements can help carry your scent away from the ungulates' positions.
3.2 Thermal Belts and Timing: Thermal belts, created by temperature variations at different elevations, are significant factors in hunting success. Identify thermal belts within the hunting area and consider the timing of your hunt. Early mornings and late afternoons often have the greatest temperature differentials, resulting in more pronounced thermal activity.
3.3 Wildlife Utilization of Thermals: Ungulates, aware of thermals and their significance, often take advantage of them. They ascend to higher elevations, utilizing thermals to detect potential threats and predators. Understanding how ungulates interact with thermals can help you predict their movement patterns and strategize your approach accordingly.
Hunting Strategies for Wind and Thermals in Hilly or Mountainous Terrain:

4.1 Positioning and Stalking: Optimize your positioning by considering wind direction, terrain features, and prevailing winds. Position yourself upwind and utilize natural barriers to block scent dispersal. Take advantage of terrain effects, such as wind channels and barriers, to minimize scent detection and maximize stealth.
4.2 Timing Your Hunts: Early mornings and late afternoons are prime times for hunting in hilly or mountainous areas. This is when thermal activity is highest, and wind patterns are often more predictable. Plan your hunts accordingly, focusing on areas where thermals and wind direction align with your hunting objectives.
4.3 Scent Control: Scent control techniques are essential for minimizing human odor. Utilize scent-eliminating sprays, wash your hunting clothes in unscented detergents, and store them in scent-free bags. Combined with strategic positioning, scent control measures greatly reduce the chances of ungulates detecting your presence.
Conclusion: Mastering wind patterns and thermals is an art that takes time, practice, and a deep understanding of your hunting environment. By incorporating the knowledge and strategies outlined in this comprehensive guide, hunters can optimize their approach in hilly or mountainous terrain. Remember to adapt your hunting techniques to wind direction, consider terrain effects and thermals, and implement effective scent control measures. Embrace the challenges and beauty of hunting in nature's diverse landscapes, knowing that you possess the knowledge to navigate wind and thermals with confidence.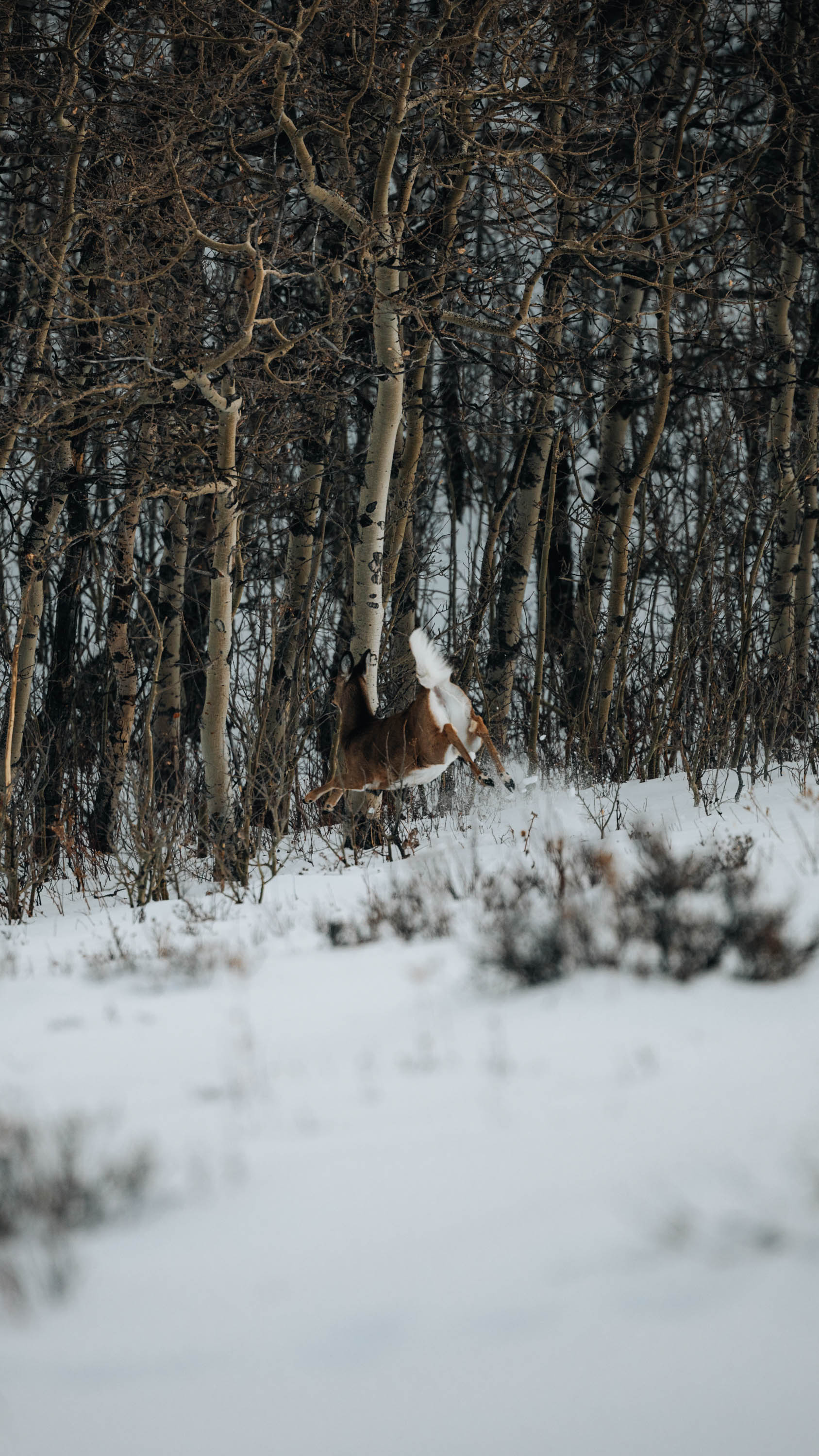 Do you think you wounded an animal?
Signs When You've Wounded a Deer While Hunting Hunting is a challenging endeavor, and despite our best efforts, it is possible to wound a deer instead of making a clean, ethical kill. It is import...
Read more