Posted by William on Oct 12th 2020
We overhauled our base layer strategy
A silk weight base layer - L1 Top & Bottom
L1 Crew Top and Bottom are the lightest base layers we offer. You could equate this to a silk weight garment that is designed to be worn year round to ensure rapid moisture wicking. Polartec® PowerDry® is a new fabric that has a unique bi- component knit that ensures maximum odor reduction properties, moisture wicking and fast drying times. These garments are a silk-weight base layer that can function in cold and hot days alike. We built this top to be apart of the foundational base layer for any layering system. To complement the wicking properties, PowerDry stays fresher for longer durations through the use of an active ingredient, a biocide based on recycled silver salt (reaction mass of titanium dioxide and silver chloride), that targets the growth of bacteria and odors. Polartec® Power Dry® is the most advanced next-to-skin moisture management fabric.
Bi-component knit with enhanced wicking properties

4-way stretch

Non-stop moisture wicking to keep optimal thermal body temperatures

Fast drying times

Odor reduction properties
Polartec® Power Dry® is the most advanced next-to-skin moisture management fabric.
Hydrophilic interior to pull moisture away from the skin and transfer it to the outer layer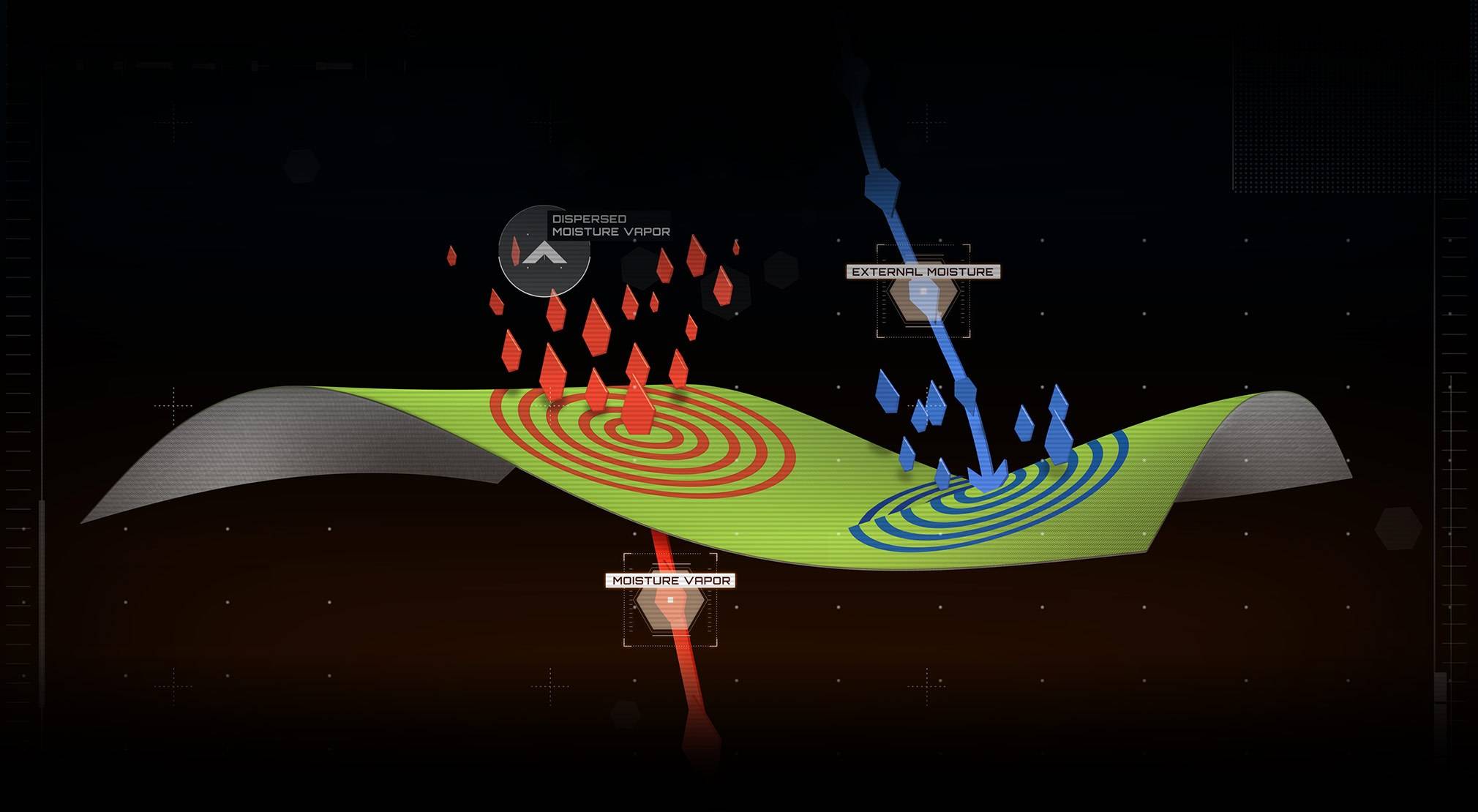 Synthetics vs Natural Fibers
A debate for the ages, we have been a huge proponent of the natural based fibers. This is evident in our products - alpaca, alpaca blends and merino products. These items have their respective places in our pack. However, as we undertook more comprehensive research and testing, we found some interesting data points that were hard to deny. The key element of a base layer is to get moisture off your skin. Both natural and synthetic fibers do this very well. However, where they diverge is in the hydrophilic vs hydrophobic nature. Wool is going to hold onto the moisture whereas a synthetic is not. We see this when we wash our respective items. Wool takes forever to dry whereas synthetics will be practically dry when you take it out of the wash. We found Polartec's synthetic fabrics wicked moisture exponentially faster, and thus, it allowed the hunter to get back to thermal optimization. From here, the key element is odor reduction. Polartec uses a proprietary technology with unique silver polymers to promote odor reduction and provide a lifetime treatment. We will never say the odor reduction properties to a synthetic fabrics are better than wool; however, Polartec® Power Dry® significantly closes the gap between the two competitors.
To appreciate the beauty of a snow flake, it is necessary to stand out in the cold.
The warmest base layers ever made
Within the Base Series, the H1 Zip Top and Pants are the warmest base layers on the market. Polartec Power Stretch Pro brings a fabric that has infinite stretch, extreme next-to-skin comfort in the soft fleece on the inner face fabric and strong abrasion resistance on the outer face fabric. We built this to provide the needed warmth to last long into the coldest winter days. The system is designed to be worn with or without the our L1 base layers next to skin. The H1 Zip Top and Bottoms worn over our L1 lineup will increase the warmth and work in tandem with moisture management. Our testing indicated incredible warmth retention and breathability in maintaining thermal optimization in cold environments. With a DWR treatment, this can be worn as an outer layer to allow for heat to disperse to and from the tree stand. The coloration we choose for these items is the Deadfall Grey.
Heavy fleece that offers a high CLO value

16-way stretch

Advanced dual-surface knit construction

Wicks moisture

Fast drying

Gusseted crouch for full range mobility

Custom built nylon waist band for long lasting stretch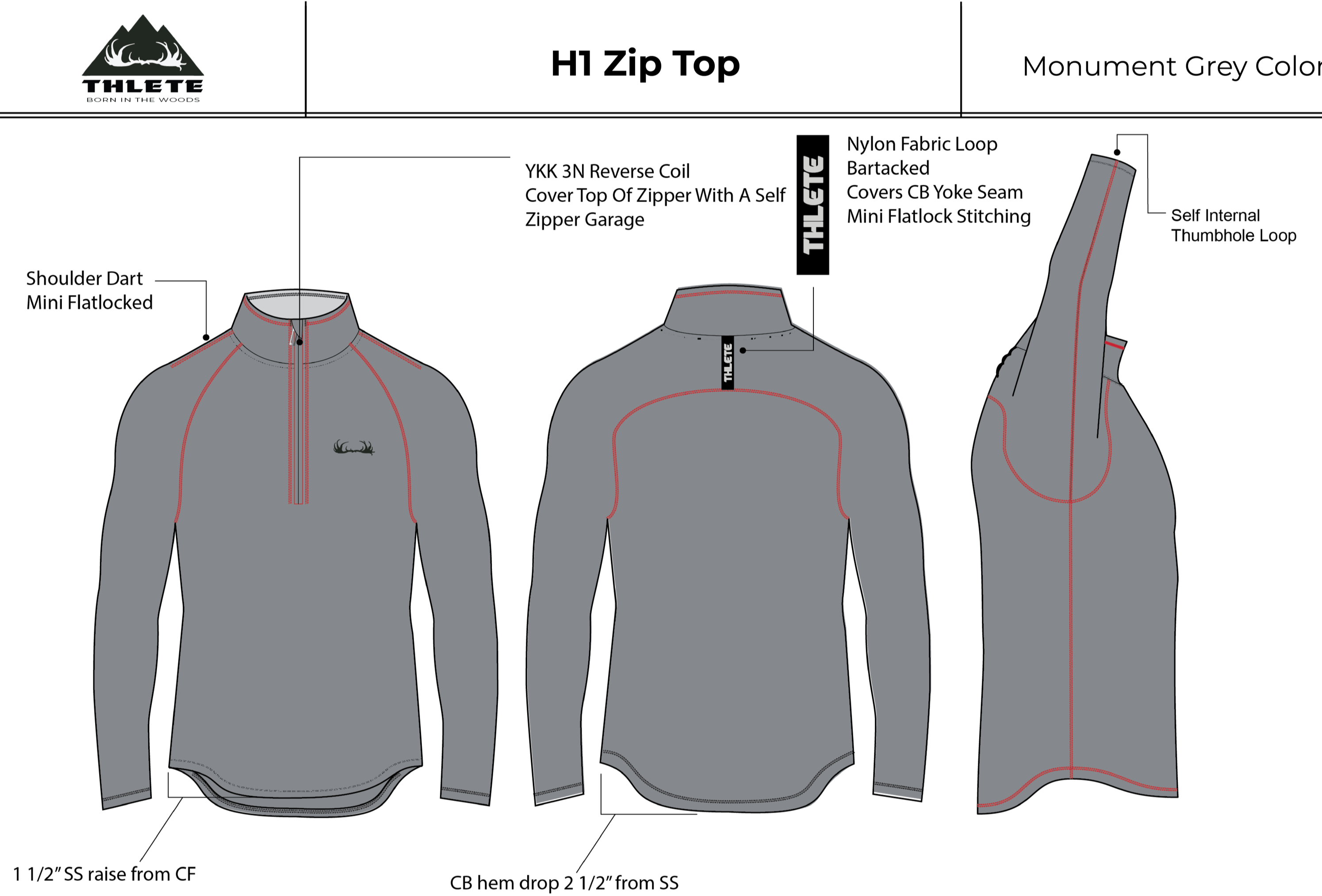 ---
Power Stretch® Pro™ offers the greatest elastic stretch for a heavy weight base layer
---
These items are coming in stock in December/January 2020

SUBSCRIBE TO OUR NEWSLETTER TO GET EARLY ACCESS WHEN THESE ITEMS COME IN STOCK
Recieve our latest weekly releases, offers, guides and more.